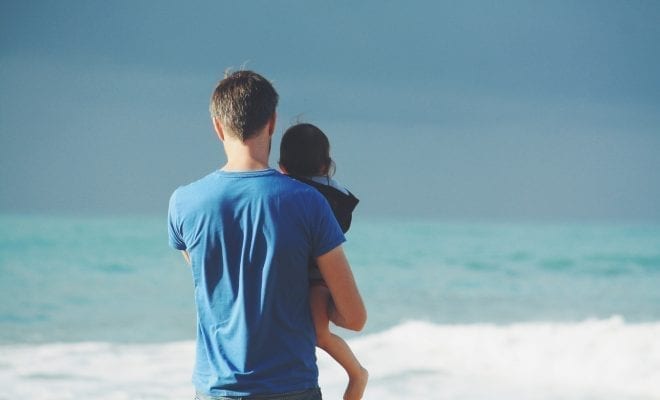 Entertainment & Events
This Weekend in San Diego 6/14 – 6/16
By
|
Father's Day is this Sunday – how will you be celebrating dad? San Diego is serving up some delicious brunch eats, along with some great concerts this weekend. Treat dad to a foodie-filled weekend with events like the Taste of Gaslamp or Food Truck Fridays. Or bust a move while checking out live performances by Pat Green, Train and the Goo Goo Dolls. There's something for everyone this weekend in San Diego.
Friday, June 14th
Returning for its 2nd year, local Contemporary artist Sarah Stieber will be taking over 1943 India Street (Mee Shim Fine Art) where she will be exhibiting original paintings, prints, and video.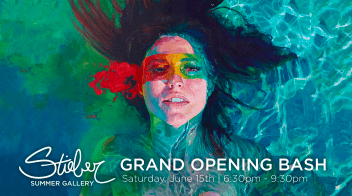 Stieber Summer Gallery will be open to the public daily from 2:00PM to 9:00PM at the Little Italy gallery space for three consecutive weeks. Back by popular demand, this pop-up project has propelled Stieber to exhibit on a platform where she can have one-on-one interactions with the public.
On Friday, June 14, Moonshine Flats will welcome acclaimed Country singer and Grammy nominee Pat Green. Known for hits like "Wave on Wave" and "Let Me," Green has toured with country legends Kenny Chesney and Keith Urban and has released six albums across the span of his career. The show, which will serve as the San Diego debut for Green's new album, begins at 10 pm; doors open at 8 pm. Tickets are just $25 – get yours here.
The San Diego brewpub just kicked off Sunset Sessions, a rooftop event where guests can enjoy live music from local musicians every Friday, June through August. Sunset Sessions are from 6-9 p.m., but guests can come early to enjoy Happy Hour with a spectacular view of the city!
Come down and see the best performers of Drag while enjoying delicious drinks and appetizers. The Diva Royale Restaurants is the best place in San Diego to experience the best dance moves and entertainment. Leave your worry's behind and spend your night with the Queens of San Diego.
Food Truck Fridays
Balboa Park's highly anticipated weekly event, Food Truck Fridays offers great food, free live entertainment, and family-friendly fun. More than a dozen carefully curated gourmet food trucks will be parked along the El Prado walkway every Friday, through September 27, from 4:00pm to 8:30pm. Now in its fourth year, Food Truck Fridays is a program of the Balboa Park Conservancy in partnership with the City of San Diego Department of Parks and Recreation. Food Truck Fridays gives thousands of park visitors and families a unique opportunity to sample a diverse, rotating selection of gourmet food trucks, serving everything from appetizers and main courses to desserts and specialty beverages, all in one convenient location.
Train and the Goo Goo Dolls
The Goo Goo Dolls' will be performing at the North Island Credit Union this Friday, June 14th. They are co-headlining with multi-platinum selling band, Train. This is guaranteed to be one of the big summer tours with the pairing two of the biggest pop-rock acts from the '90s and 2000s, with their sets loaded with hits like "Iris," "Name," "Drops of Jupiter" and "Hey Soul Sister". Goo Goo Dolls are incredibly well renowned for their influence in popular music, having sold well over 12 million albums since their start in 1986. They have toured around the globe, released eleven studio albums and scored 14 Top 10 radio hits. The band is currently in the studio working on their 12th studio album.
Saturday, June 15th
the 25th annual Taste of Gaslamp presented by Karl Strauss is back so you can savor in 25+ options of delectable dining all in one day on June 15th from 1:00 pm to 4:00 pm to indulge your cravings! Don't miss the chance to sample bites and sips on a self-guided tour of the Gaslamp Quarter's best and most notable bars and restaurants. Tickets start at just $35 – get yours here.
There's no better way to spend your Saturday than drowning in wine and cheese at Clayton's Garden starting at 6 p.m. Leave the kids at home and enjoy night out relaxing and sipping on your favorite drink while trying an assortment of cheeses.
Travel back to 1920's Prohibition era with Speakeasy Comedy. It's a BYOB event, so grab your finest bottle of giggle water & get zozzled with us as we welcome some of San Diego's best comedians to the stage! The location & password will be texted to you the day of the show to make sure the fuzz don't raid the party! Show begins @ 8pm, doors open @ 7:15pm.
Head to the Encinitas Library at 7:30 p.m. for a live performance by Christine Brown, award-winning piano artist and composer. Enjoy her highly popular song, Timeless.
Sunday, June 16th
Rooftop Cinema Club will be showing The Godfather at 8:30 pm atop Manchester Grand Hyatt San Diego. With its stunning views of the city from every angle imaginable, Rooftop Cinema Club is revolutionizing the movie-going experience in its unique and one-of-a-kind setting underneath and among the stars. Open to adults 18-and-over. Ticket prices start at just $17 per person for a single deck-chair underneath the moon and the stars. Get your tickets here.
Don't miss a special offering from the recently opened fine-casual modern Korean restaurant, Bibigo Kitchen at Fashion Valley mall in San Diego. On June 15th and June 16th, Bibigo Kitchen will be offering $1 draft beers for Dad. Beers include Ballast Point, Karl Strauss, Black Plague, Sapporo and more. With a range of fresh flavors, Bibigo Kitchen's menu allows diners to create their own culinary journey to explore Korean cuisine. The thoughtfully curated menu provides a cross-cultural experience for the discerning diner where guests can enjoy a familiar favorites such as Beef Bulgogi or try something entirely new, like the Octopus Kimchi Soup.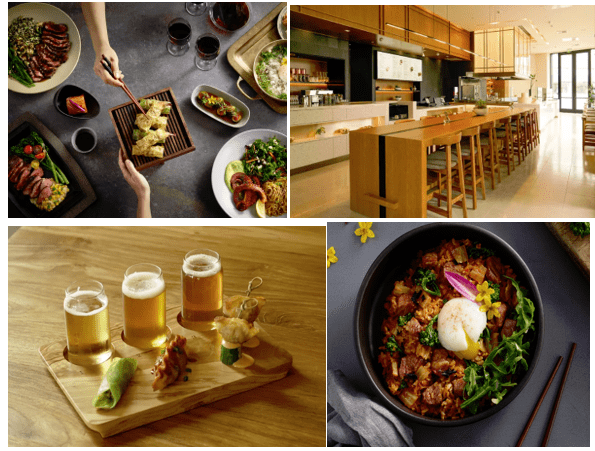 From Maple Bacon Bourbons and Ultimate Daddy Marys to MANmosas, Dad will love the spirit forward drinks and sweet and savory brunch dishes offered at 20|Twenty Grill, inside the new Westin Carlsbad Resort & Spa. Father's Day brunch will be served from 7 a.m. – 2 p.m. and will feature hearty favorites such as Whole Hog Omelets, Shaved Prime Rib Hash, and Bananas Foster French Toast as well as a selection of shareables, creative grains, and traditional breakfast favorites.
More father's day brunches are happening in Carlsbad at The Crossings at Carlsbad. Enjoy bloody Mary's, whiskey tastings, and other delicious treats that will make your father feel special as he grins ear to ear sipping on his favorite bourbon.
Go big for Father's Day and celebrate with Grand Ole BBQ's Sunday Argentine style BBQ at its Flinn Springs location in East County, running from 12–6 p.m. Sink your teeth into tender and high-grade meats, that are smoked on a real BBQ pit. Favorite dishes include the Tri-Tip Sandwich, Lamb Shoulder Sandwich, Chorizo Sandwich, Entrana Skirt Steak, and Tira de Asado (grilled short ribs). The outdoor venue is a great place to bring the entire family for good food, live music, horseshoes, retro jukeboxes, and a kid's play area. Guests can enjoy live music from Trevor McSpadden from 1–4 p.m.
10 Barrel Brewing Co. is hosting its first-ever Father's Day BBQ from 12–6 p.m. on Sunday, June 16. The East Village brewpub will be transforming its outside deck into a backyard paradise – complete with bags, shuffleboard, games, and of course, beer. For $20, guests will receive a BBQ feast from Chef Tommy Fraioli which includes two meats and two sides. Worried about missing the U.S. Open? 10 Barrel will be broadcasting the tournament on their 12-foot projector screen. Bonus: the 10 Barrel staff will be bringing their dads by, so you can meet the men behind the stellar staff!