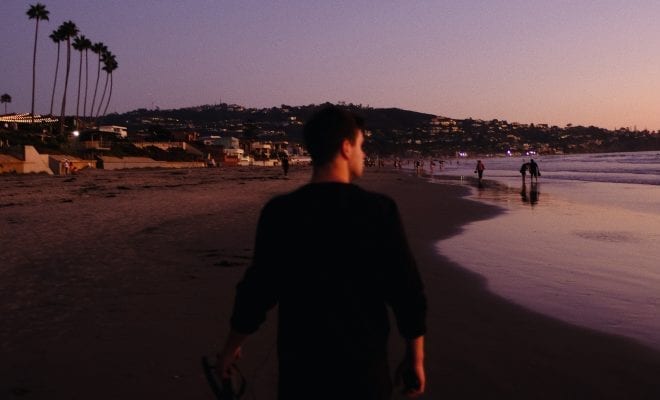 Entertainment & Events
This Weekend in San Diego 2/7-2/9
By
|
Ahh, love is in the air! We are on our second weekend in February and there will be fun things to do this weekend with your partner this weekend or with friends and family!
Friday, February 7
Calling all vegan lovers, from 5-10 pm at the Grossmont Center, there will be over 20+ vendors of delicious treats, drinks, good and music! Kick-off your weekend celebrating the vegan lifestyle. Free admission.
Watch your local hockey team tear up the ice as they play against the Tuscon Roadrunners at 7 pm in the Pechanga Arena. Tickets start at $18 per person.
For only $5 after 5 pm on Fridays, experience exhibitions and the Museum's 20 galleries while live music in the May S. Marcy Sculpture Court. Free admission for members, youth 17 & under, and college students with ID. Tickets available and sold at the door.
This running tour begins at the center of Ruocco Park at 7 am. Runners will experience 1 of the world's largest self-anchored pedestrian bridge, various parks, a U.S. Navy aircraft carrier, Petco Park and the Gaslamp district.
Saturday, February 8
The 11th annual brewbies festival is back, benefiting Keep A Breast Foundation at Bagby Beer Co. in Oceanside, from 12-5 pm. General admission is $49 per person, which includes unlimited 2 oz of samples and over 80 craft beers.
Get to know several adoption stories from the San Diego Humane Society from 3-10 pm at the Quartyard. If you bring your furry friend that was adopted at the San Diego Humane Society, you will receive a free drink voucher. Free admission.
From 12-4 pm, enjoy some delicious coffee creations and barrel-aged beers at Modern Times Brewery. All profits will go toward BikeSD, a non-profit making San Diego a more sustainable place to ride. General admission is $65 per person.
Located in Historic Downtown Escondido, there will be 20+ designation chocolates paired with wine, beer, spirits, and champagne from 12-5 pm. Bring your sweetheart or just your "sweet tooth" to beautiful Downtown Escondido to enjoy the "For The Love of Chocolate" Escondido Chocolate Festival. Tickets are $20 per person, children under 3 free.
Sunday, February 9
Who doesn't love a good beer and girl scout cookie pairing? If you haven't been to one of these before, you must try it! Tickets are $13 per person and the tasting will be from 2-6 pm.
The San Diego Architectural Foundation is hosting a launch party to celebrate architecture, urban design, and the built environment. The site crawl, that is for free from 3:30-4:45 pm will give guests the opportunity to see 3 galleries. After the crawl, the group will gather at Karl Strauss Tasting Room & Brewery for live music, improv, tacos, and beer from 5-7 pm. General admission is $25 per person.
Show off your dunk skills at the Street Jam SlamDunk Contest at 10 am. The contest is open to men and women of all ages, prizes will be awarded to the winners in each division. General admission is $30 for adults 18 and over and youth is $15.
Lane Field Park Market showcases 25+ San Diego artisanal food and craft vendors with delicious coffee, live music, yoga at 3 pm and much more. Free admission.
From 10-11:30 pm, enjoy a beautiful oceanfront yoga session in Pacific Beach Sunday morning. Classes are open to everyone of all levels and are a donation-based class.