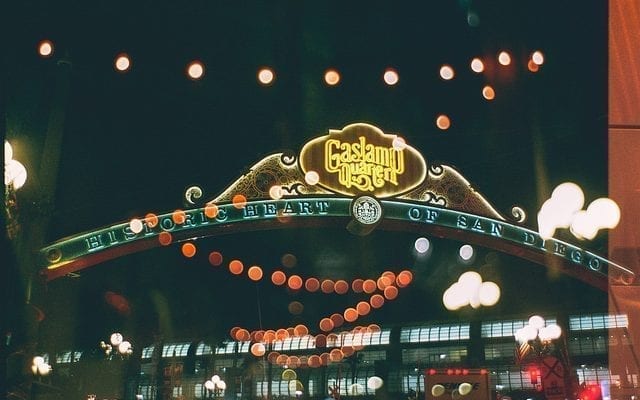 Entertainment & Events
Beginner's Guide to the Big Easy Bites and Booze Tour
By
|
Can't make it to New Orleans for Mardi Gras this year? No problem, the Gaslamp Quarter is back to bring the NOLA vibes to the Downtown San Diego with yet another dazzling Fat Tuesday inspired jubilee! The Big Easy Bites and Booze Tour is making its way back on Saturday, February 22nd from 1 PM to 5 PM to bring you the decadent revelry this holiday is all about. Grab your crew and get the full Mardi experience with an edible twist this year with this tantalizing self-guided tour filled with 20 delicious bites and 20 New Orleans inspired sips. Eat your way through the tasty festivities and follow these 5 helpful tips to get the ultimate Mardi experience, Gaslamp Quarter style:
Purchase your tickets in advance
Get in the Mardi mood of eating, drinking, and merrymaking by purchasing your self-guided tour ticket ahead of time. Don't procrastinate! To save your Dublin greens, get your tickets early! You aren't going to want to miss this edible extravaganza through 20 of the Gaslamp's top bars and restaurants that only comes around once a year. The current price tag for entrance to the Big Easy Bites and Booze Tour is only $25 if you purchase your ticket before midnight on Friday, February 21st. The fare goes up to $30 the day of, so plan ahead and get your discounted tickets today!
Start Your Fat Tuesday Festivities Early
No need to wait until Fat Tuesday to get your Mardi party on! This appetizing celebration is kicking off on Saturday for all us weekend merrymakers! What better way is there to start off your weekend and Carnival party than on a delicious expedition? There is no better way! The Bites and Booze tour is perfect for us weekenders who want to ring in this holiday early and indulge in the best cuisine of San Diego! Come join us as the Gaslamp Quarter entertains yet another fruitful Bites and Booze Tour.
Show Your NOLA Spirit
No need to go full Carnival attire — we want you to be as comfortable as possible when you embark on your delicious stroll of New Orleans style bites and Carnival inspired cocktails. However, if you like big beads and you cannot lie — prove it! Tap into the NOLA vibes and deck yourself out like a true Mardi Gras King or Queen! Rep your purple, green, and gold this year to honor the culture of this spirited tradition as you treat yourself to an epic feast!
Bring your Mardi Gras Squad
Make this legendary bash one to remember with the ones who know how to party…and the ones who know how to grub! It's time to make long-lasting memories and to let the good times roll, or as the Cajun expression goes, "laissez les bons temps rouler"! Sample NOLA inspired specialties, brought to you by San Diego's most notable restaurant and bars for just $25, talk about a steal! Gather your celebratory crew and indulge in this holiday-inspired tasting tour of a lifetime. Receive 10% off for groups of 10 or more!
Got Beads?
Good news! The party doesn't have to end after you've treated your taste buds on this tantalizing excursion. Each participating restaurant or bar you visit throughout your edible journey will gift you with a bead necklace. Remember to keep track of them as they have a very important purpose! After you have visited 10 hotspots and collected 10 beads of colorful neck candy, you will be granted exclusive VIP access to the Bites and Booze after party. We are teaming up with Brazilian Productions to give you the chance to Mardi on like a NOLA native! The location is secret, but we can guarantee it will be filled with plenty of music, dancing, and entertainment to fuel you through the night!
The Big Easy Bites and Booze tour is everything you hoped for and nothing like what you would expect! Cross this off your bucket list for 2020 and taste, sip, and party like a NOLA native!
Attendees must be 21 years or older and have a valid ID. For more information or to purchase tickets and on group discounts, visit SDMardiGras.com