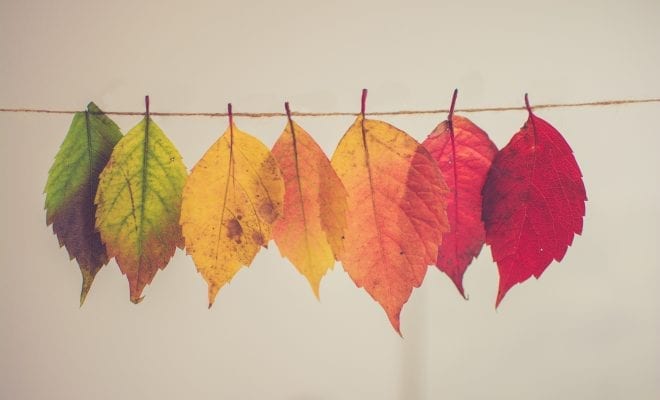 Entertainment & Events
This Weekend In San Diego 11/22-11/24
By
|
Let the holiday festivities begin! We are about a week away from Thanksgiving, which means Christmas is right around the corner. Get a head start on your holiday shopping at the Encinitas Street Fair. Santa will be posing for photos at various malls around San Diego, so make sure you gather your family for a holiday picture. If you are not in the holiday spirit yet, don't worry, San Diego is full of other exciting events like the Wonderfest Music Festival, Doggie Street Festival, and more! Here are our favorite picks for the best happenings this weekend.
Friday, November 22
Grab your festie bestie and head over to Waterfront Park for your chance to see artists Migos, 3LAU, Miguel, and much more! Single-day passes and weekend passes are still available! Enjoy 3 days of music, arts, food, wine, Tony Hawk's HuckJam, a silent disco, and plenty more fun activities.
Get your Christmas photo in at Westview UTC mall in La Jolla at the glided ornament tree near Pottery Bar from now through December 24. Make a reservation today to skip the line!
Start your weekend off with arts and crafts, painting, gardening, and other natural activities. From 4:30-5:30 pm at the Lopez Ridge Recreation Center, there will be a bunch of family fun crafts to enjoy.
Have fun skating outdoors in Liberty Station and sing and skate along to holiday music. All proceeds will go towards the Thriving After Cancer program. The rink will be open from 10 am-10 pm. Entry is $15 per person.
Saturday, November 23
Bring your furry friend for a fun day at the largest pet celebration down in Liberty Station from 9-3 pm. The FREE event will include auction prizes, contests, yummy treats and much more for you and your pet to enjoy.
Give back to the community by cleaning up San Diego beaches. Volunteers can also help stencil pollution prevention messages on all storm drains in the neighborhood. Help to remove litter and debris before it reaches the San Diego River watershed. Cleanup is from 10 am-12 pm at Robb Field in Ocean Beach.
Enjoy the first annual holiday extravaganza at the Fleet Science Center this Saturday from 5-9 pm. There will be discounted pricing from so you can celebrate with a late skate, and enjoy cocktails by the rink.
Join Jessica Waala as she leads a Hatha/Vinyasa class at 10 am. Make sure to bring your yoga mat, and some extra layers in case it gets chilly. Class is great for all ages if you're looking to gain more experience in the practice or want to master a pose, anyone is welcome to join. Class is free and open to the public, suggested donations are $10.
Ring in the holiday spirit with an all-time classic Christmas live show, How The Grinch Stole Christmas. Two showings will take the stage at 11 am and 5 pm. Tickets start at $54.
Enjoy the scenic bay views, while digging into beautiful dishes featuring some of the best market picks prepared by Executive Chef Amy DiBiase. Brunch will run from 6:30-2 pm at the Little Italy Farmers' Market.
Sunday, November 24
Craft the perfect wreath for your home Sunday afternoon from 2:30-4:30 pm at Parakeet Cafe. The cost is $65 per person with materials included. Bellinis and bites will also be available during the workshop!
Catch a wave with Santa this Sunday from 1-5 pm at Seaport Village. Santa will break out in his favorite Hawaiian shirt and boardshorts for this fun-filled event. There will be a festive parade on the boardwalk along with street performers.
Learn more about the history of Cambodian survivors and their resilient bond with family this Sunday evening at the La Jolla Playhouse. This epic play/rock concert will portray the life of a young woman piecing together her family history for thirty years after her father fled to Cambodia. The event will begin at 7:30 pm and ticket prices range from $23-$63.
With over 450+ booths and dozens of unique downtown retailers, the Encinitas Holiday Street Fair is a perfect opportunity to get a head start on your holiday shopping. Make sure to BYOBag, as merchants are no longer able to provide plastic bags. The event is from 9-4 pm, free admission open to all ages.