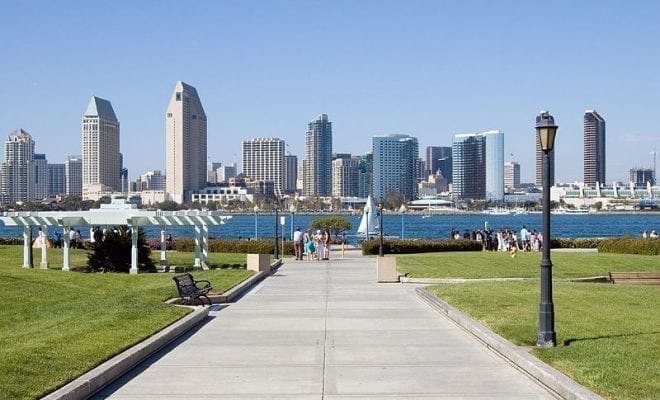 Entertainment & Events
This Weekend in San Diego 1/19-1/21
By
|
With the weekend approaching quickly, don't wait to make your plans too late! The beautiful city of San Diego has plenty of exciting events to make the most of your weekend, so take advantage of them.
Friday, January 19th
In this guided tour, you will explore the sea cliffs and caves of La Jolla as you make your way through the Ecological Reserve. This area is filled with marine life, so you definitely won't be alone. You can make your way to the Arch Cave, Clams' Cave, and Sunny Jim's Cave, all of which are incredible to see in person. Paddle time is 9 AM, and tickets are $39-$99.
Count Your Blessings: Wire Bracelet
This fun crafting will start with you listing five to seven things you consider to be a blessing in your life, whether it a special person in your life, or a wonderful event. Then, you'll select from a wide variety of colored beads which will represent the good things in your life. This class will teach you basic-wire working skills necessary to create your beautiful copper bracelet. Taking this will be a great way to get in touch with your crafty side while appreciating the things you are thankful for.
Go and celebrate the incredible craft beer culture in San Diego at the Grant Grill in on Broadway, San Diego. Every Friday, a new cask ale is curated and available to purchase by the glass for $8. These specially selected beers are known for being exceptionally unique and a one time deal, so don't miss out.
Saturday, January 20th
This adventurous game is meant to be played with a team, and all you need is a mobile device with web access. By taking you and your group along a self-guided tour through various San Diego breweries, wineries, and bars. It follows the standard adventures that the classic game allows, but with a more alcoholic-centric twist to it. Tickets are $40-$50.
Taking place at the Scripps Institution of Oceanography, this event will have you experiencing the wonders of the ocean, exploring fascinating current research. You'll have the opportunity to find out about these magnificent creatures, and see the conservation efforts that are be taken to preserve their habitats.
Catch this incredible show featuring daredevils, jugglers, contortionists, acrobats, and a pirate-themed spectacular. This is perfect to bring your kids to, and if you arrive early, you can interact with the pirates for a pre-show celebration. Your kids can learn circus skills such as juggling and balancing.
Sunday, January 21st
Catch this renowned musical about the early days of America, which has been the winner of many awards. The musical tells the story of Alexander Hamilton, one of our country's founders, and his tumultuous path to success. It has been praised by critics and first-time theatre goers alike, so don't miss your chance in seeing here in San Diego.
Come catch the an exciting match of indoor soccer, with our very own professional indoor soccer team, the Sockers. They will be taking on the Ontario Fury on their path of winning the Ron Newman Cup. Taking place at Valley View Casino, this will definitely be a high-octane event.