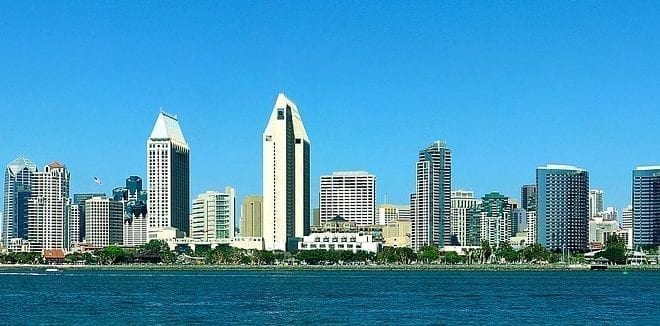 Entertainment & Events
This Weekend in San Diego 1/12-1/14
By
|
With the weekend approaching quickly, don't wait to make your plans too late! The beautiful city of San Diego has plenty of exciting events to make the most of your weekend, so take advantage of them.
Friday, January 12th
This swap meet will have a fantastic selection of jewelry, semi-precious gemstones, and all kinds of precious metals. Over 70 vendors from around the world will be on-site. Plus, you can have your jewelry cleaned and repaired while you shop.
Taking place at Spreckles Oregon Pavilion, this adventure pits you against other teams by playing an Amazing Race like game. Each adventure consists of a series of locations that you are guided to, where you will be required to solve a puzzle or answer a question in order to receive your next location. During this adventure, you will see new areas of San Diego, and learn a ton about the city we love. Tickets are $40-$50
In this guided tour, you will explore the sea cliffs and caves of La Jolla as you make your way through the Ecological Reserve. This area is filled with marine life, so you definitely won't be alone. You can make your way to the Arch Cave, Clams' Cave, and Sunny Jim's Cave, all of which are incredible to see in person. Paddle time is 9 AM, and tickets are $39-$99.
Saturday, January 13th
The weekend is your time to relax, so why not spend a little bit of doing some yoga on the San Diego bay? Yoga is a great way to release tension and strengthen your core, and the fact you'll be doing it on the bay only increases the relaxation of it. The class will be taught by a local instructor, and will be an hour long. If you're thinking: what about the kids? Well fear not, there will be an on-site childcare area. The class starts at 8:45 AM, and tickets will cost $15-$20.
Book sale at Clairemont Library
If you're a book lover, then you have to head over to Clairemont Library, and check out their annual used book sale. All of the proceeds will go towards funding new programs for children and adults at the library. Most books will be priced from $0.50-$1.00.
Sunday, January 15th
Tri-City Medical Center Carlsbad marathon
There's nothing like getting out in the early morning air and getting the blood pumping, so why not participate in a casual marathon that is for a great cause? This course has no major elevation changes, and starts at the Shoppes at Carlsbad. Once you cross the finish line, you'll get a snack bag to help you refuel. The marathon has options for a 5K and 10K, and proceeds will go towards funding new community programs at the hospital.
Journal with Pens & Water at the Encinitas Botanical Gardens
This Sunday, you can go and enjoy art lessons, and work with a variety of different art mediums. If you've never painted before, don't worry! The instructors will go over the basics, and help you create your very own masterpiece.
This festival is full of all sorts of amazing films including narratives, documentaries, animation, and shorts. All of the films we be screened at the 180-seat Art Center. A full pass will cost $125, but if you want to check out a specific event or film, you can purchase a single block pass for only $10.