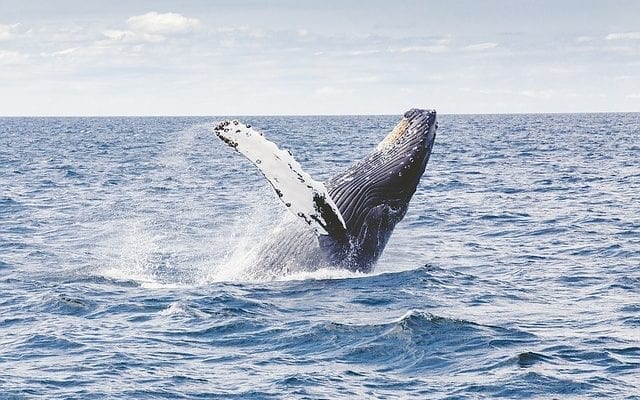 Entertainment & Events
Your Guide to Whale Watching in San Diego
By
|
While we are lucky enough to be so close to countless beautiful beaches, a great way to enjoy the wonders of the ocean in the winter time is to go out on a whale watching tour! There are many different companies based out of San Diego that can take you out on the water, and allow you the chance to witness these majestic mammals, along with other amazing sea life. With different packages allowing for those on a budget or those looking for a luxurious experience, here are some great options to check out.
This company has been giving whale watching tours to San Diego residents for many years, and they are known for their insightful trips and family friendly experience. The crew aboard their trusted ship, the Privateer, will give you an educational experience where you can learn about these animals. The on-staff marine biologists will come prepared with awesome whale facts as you set off from the harbor, but if you just want to sit back and enjoy the cruise, you're more than welcome to. The entire tour is 3-hours in length, with indoor and outdoor seating available. Snacks and drinks will be available in the galley, but it's cash only so be sure to bring some with you. While the crew would love to guarantee you see a whale each time, they unfortunately cannot, so in the event you don't see one, they offer you a free pass to come back again. The tour times take place in the morning from 10:00 AM to 1:00 PM, then another tour takes place from 1:30 PM to 4:30 PM. Tickets will run you $48 for adults, and $44 for children, senior citizens, and military personnel.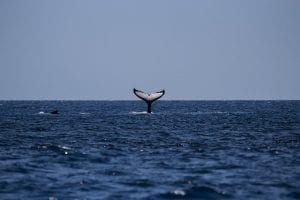 While giving whale watching tours for San Diegans for over 18 years, and their partnership with Birch Aquarium at Scripps, the experience they provide can be incredibly educational and insightful. They are the only whale watching company in San Diego that has Birch Aquarium marine biologist's guiding the tours. The 3.5 hour adventure is sure to provide a thrilling experience your whole family is sure to remember. The flagship Marietta is the luxurious two-story yacht used by Flagship Cruises, and it's definitely a looker. The amenities aboard the Marietta include two-stories, multiple restrooms, and free guest WiFi. You'll also be able to enjoy a fully stocked snack bar with hot dogs, sandwiches, drinks, alcoholic beverages and more. Saturday and Sunday, tickets will range from $47 for adults to $24 for children. Monday through Friday, the tickets will range from $42 for adults and $21 for children.
The Hornblower fleet is one of the most recognizable in San Diego. This 3.5 hour tour will take you out to sea with a live narration by their experienced captain and their on-board naturalist (from the San Diego Natural History Museum). With two tours every day, you won't miss your chance to cruise in style. And while San Diego winters are known for mild conditions, it can get pretty cold out on the water. No fret, you'll stay cozy and comfortable with both indoor and outdoor seating. Enjoy snacks, a full bar, and souvenirs as well. Weekday tickets are $47 for adults and $21 for children. Kids prices are $23.50 weekends. Discounts are available for military, and kids under 3 are free.
Next Level can boast about something no other whale watching tour provider in San Diego can: they had a 100% success rate in its passengers seeing whales each tour. This marks the first time in San Diego history that any whale watching ship had a perfect season. With their tours taking place on their stunning 138-foot yacht called America, this tour is a great option to check out. With one trip per day, this allows Next Level Sailing to provide the utmost of experiences, without any restraints. The yacht is known for being one of the greenest operating sails in San Diego, with the motors typically only used as you leave the harbor, giving this tour a big 'wow' factor.  If you've always wanted to try out a whale watching tour, but are hesitant because you become easily seasick, Next Level Sailing has you in mind with their no sickness guarantee, their smooth sailing techniques guarantee a sickness-free experience. Tickets for adults run for $75 and $37.50 for children and active military personnel.