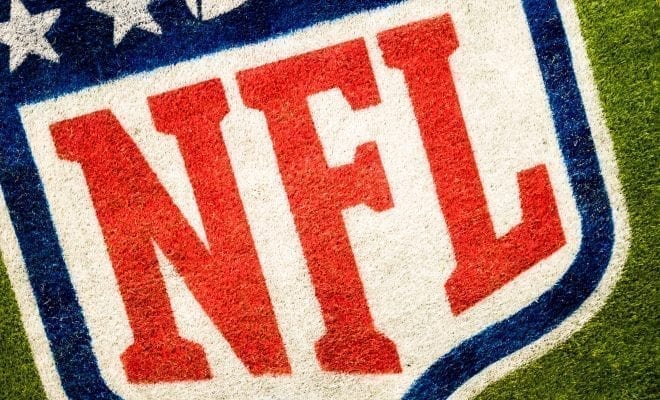 Entertainment & Events
Super Bowl LIII in the books- Ho Hum? Nah…
By
|
OK; Super Bowl LIII is now history and those who are claiming it was a dud just don't understand the X's and O's of the game. Other than my wife wanting to have Adam Levine's baby (sorry, honey, it's too late for that), the 'game-within- the-game' was a classic to watch. Having covered the (traitor) Chargers for over 12 years, and played and coached myself, seeing the coaching strategies play themselves out on football's biggest stage, made for a very interesting afternoon.
Sean McVay, the Rams' 33-year-old head coach, who admitted as much in the postgame presser, was outcoached. You simply can't go up against Bill Belichick in any game, much less the big one and doggedly stick with your offensive tendencies, which is exactly what McVay did virtually throughout the game. Based on down-and-distance and formations, the Rams were incredibly predictable. He had done that, more or less throughout the playoffs, but his players bailed him out, and his defense almost bailed him out Sunday, as well. But if you can hold the Patriots to 13 points and still can't beat them, well, that says it all. Belichick was rarely seen even speaking into his headset, as the defense was so well prepared and did virtually everything right, shutting down the run and pressuring young Rams' quarterback, Jarred Goff into a very distressed afternoon. Goff never did get comfortable, because the Rams were, as they say, 'behind-the-chains' all day, forcing him to become a drop back passer. This fell perfectly into Belichick's hands, as the Pats' defense dialed up differing pressure from what seemed like everywhere that was simply overwhelming for the Rams. This kept them off the field and ultimately led to the fourth quarter interception that sealed L.A.'s fate, but that was probably sealed earlier.
But no one is talking about the old guy on the Rams' sideline, 71-year-old Wade Phillips, who brought a brilliant defensive plan to the table on Sunday. I knew that the Rams' defensive front weren't going to get pushed around by the Pats, like Kansas City did, and for the most part, even though they were on the field a ridiculous amount of time, that happened. They pressured Brady with just the front four and the games Phillips had them playing. But most importantly, the Rams, known to be a primarily zone defense, were actually baffling Tom Brady by disguising coverages throughout the day, making Brady look confused at times, until he finally found a few matchups he needed in the fourth quarter. Josh Daniels, Offensive Coordinator of the Pats, got out-coached, as well. Having Tom Brady out there is like having two O.C.s , but Phillips had them both baffled for much of the game. Only MVP, Julian Edelman, who simply couldn't be guarded because of his sneaky-fast toughness, was running successful option routes all day, literally saved Brady's highly-touted behind. You can argue about whether or not Edelman should have been in the game because of his four-game suspension early in the season for PED's, but the fact is, the Pats are a totally different team with him in the lineup, and yesterday, he was the difference.
People heap undo praises on people at times, but Belichick is for real. He does it because he always has the players in the best spots possible to succeed. I know that sounds cliché, but when a player is where he is supposed to be, he plays at a very different level. That's why, if you look closely, the Pats win with arguably less talent than virtually any other team, especially on defense – Belichick's specialty.  If you disagree, go ahead and name any two of the Pat's defensive lineman- you can't, can ya? He also identifies and dumps selfish players immediately, to keep the 'team' focus always in play. The other key to the Pat's success is that they never, ever are allowed to quit. Sunday's game was an example of that. The mental toughness and experience of the Pat's ultimately wore down the Rams.
Belichick's post-game comments were priceless and incredibly true. He said, "Players win championships." But he also added, "Players can't overcome bad coaching."
True Dat…