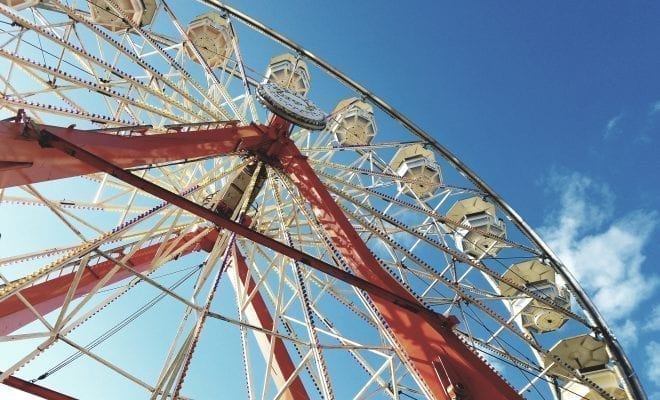 Entertainment & Events
Spring Festivals in San Diego
By
|
I think we're all ready for some warmer weather and some well-earned time spent out in the sun. If you're looking to do something fun this spring, check out these awesome festivals showcasing the very best in music, art, and food right here in San Diego.

This 11-day experience attracts more than 22,000 attendees ever year, showcasing top talent in the wonderful world of Latino cinema. Be ready to see incredible films all revolving around the storytelling about the Latino identity.

If you need some delicious latin food and drinks in your life, the Saber Festival is where you want to be. Featuring the finest breweries, winerers, and eateries in San Diego, this is the perfect time to experience a new culinary adventure.

With over 200 wines and champagnes, local food trucks, live music, lawn games, and more, this sounds like the perfect day to spend in San Diego. Bring a picnic blanket or some beach chairs and settle in with some wine and be ready to have a kickin' day.

Come together to celebrate San Diego's thriving craft beer and local music scene.

This unique festival features a convention promoting the fascinating Steampunk genre of science-fiction, and will include activities related to art, music, pop culture, and literature.

We know practically all of San Diego is obsessed with avocados, and for good reason. Why not celebrate your shared love for them by attending the Avocado Festival to enjoy samples, avocado-themed gifts and live entertainment.

Celebrate the largest sportfishing event on the West Coast at the Port of San Diego, as officials kick off the start of Southern California spring saltwater fishing season.

This long-running festival celebrates the vibrant Chicano culture in Barrio Logan, with plenty of traditional music, dance, vendor booths, and art workshops.
The largest public kids expo in the country will have you and your family enjoying tons of fun activities, performers, outdoor play, and hundreds of family-focused shops. Children under 12 are free.

If you're a car enthusiast, you won't want to miss this festival taking place on Coronado's main street with 400 pre-79 classic cars, hot rods, and more.

Come experience tons of incredible martial arts showcases, dances, cultural exhibitions and stage shows all celebrating the amazing cultures that make up the Asian and Pacific Islander nations.

Come out and enjoy the beautiful Carlsbad Village as more than 850 vendors selling a variety of things including clothes, plants, art, antiques, food and more.

This local tradition includes plenty of fabulous local art, music, dance performances and more. Vendor booths will be on-site providing delicious food.

This festival is one of the biggest street fairs in Southern California, with the Grand Ave Festival taking place since 1989. Here you'll find a wide range of unique craft, imports, international cuisine and family entertainment.

This year, the theme for the San Diego County Fair is inspired by the classic tale of The Wizard of Oz. Come on out and visit the Emerald City, and enjoy the many on-site rides, entertainment, booths, food, and more!