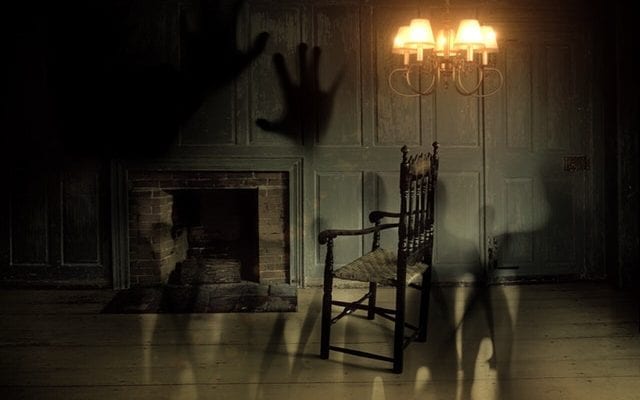 Entertainment & Events
San Diego's Most Hauted Houses
By
|
This time of year always brings out our fascination with the supernatural and unexplained,  drawing us to seek our own experience with mysterious phenomenon. October always bring us numerous options for faux haunted houses and mazes, but for those who wish to seek out the real deal, there are a few solid options in San Diego that you'll want to check out. Whether you're a skeptic or a true believer in the supernatural, be ready to get a true spine-chilling experience.
The Hotel del Coronado is said to be a truly haunted place in San Diego. In 1892, a guest by the name of Kate Morgan checked herself into the beautiful hotel using a fake name. A few days after checking in, she was found by hotel staff dead. The cause of death was a self inflicted gunshot wound to the head. Known to have been a very beautiful women, the local newspapers referred to her as the "beautiful stranger" until her identity was finally verified a few weeks later. Ever since then, the hotel has been known by guests to exhibit strange phenomena. Guests have reported odd occurrences of lights turning on and off without any reason, linens pulled back after coming back to rooms, and footsteps heard above in top floor rooms. The room where the Kate Morgan committed suicide is often booked far in advance, but for those who want to check out the paranormal activity themselves can go the easily accessible gift-shop, where strange activity often occurs.
The Whaley House is an interesting place for paranormal activity as it is not only one of the most haunted places in San Diego, but it is actually declared as an authentic haunted house by the United States Department of Commerce. Previously a house for the Whaley family, it has been the location for a number of tragic events. A man named Jim Robinson was hanged on the property under the archway to the music room and parlor. A girl died on the kitchen table after having an outdoor clothesline fall and crush her throat. One of the Whaley family members, Violet, committed suicide inside the house as well. Visitors of the house have reported an extremely large amount of paranormal phenomena in the house. This includes figures seen in windows, sounds of a baby crying, kitchen equipment moving on their own, and even windows opening and closing on their own. This place is not for the faint of heart, but for those truly wanting to get in the Halloween spirit and experience paranormal activity, this is the place to go.
The Robison-Rose House was previously a house built by Judge James W. Robison in the 19th century. Not being able to stand the test of time, it was completely destroyed, but was eventually rebuilt in 1987. Now, it is used as a visitor center in the historic Old Town of San Diego. Though the original house has long been gone, the paranormal activity has stood the test of time, and visitors continue to report strange occurrences. Visitors have said the elevator will work on its own without anyone near it, and footsteps can be heard when no one is around. Female visitors have reported feeling their hair pulled from behind, yet no one is there. There have also been a few sightings of ghosts and what is described to be a "cloudy mist". If you're looking to for a spooky time, the Robison-Rose House is certainly a good option.