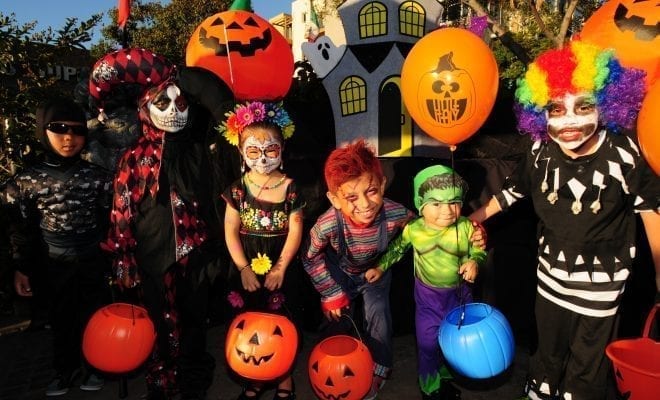 Entertainment & Events
Little Italy's Family Friendly Halloween Event Returns: Trick-or-Treat on India Street
By
|
Families can rely on a safe and fun Halloween experience for their little ones as Little Italy's Trick-or-Treat on India Street returns Friday, October 27! Little Italy residents will gather from 5:30 p.m. to 7:30 p.m. on India Street for festive fun and treats.
The Little Italy Association plans a traditional trick-or-treat experience that families in the neighborhood look forward to every year. This year's event is the 11th annual. Kids who live in the Downtown area (and anyone wanting to travel to the Little Italy area) can enjoy authentic trick-or-treating in a safe environment and get to see other little ones dressed up in their costumes along India Street.
Kids dressed as their favorite athletse, princesses, superheroes, cartoons and everything else imaginable will take over the streets and it'll be a sweet sight to see! Participating Little Italy businesses along historic India Street and other streets in the neighborhood will open their doors to pass out candy and Halloween treats to little goblins and ghouls.
The Little Italy Association will kick off the night by passing out candy at Piazza Basilone. Maps outlining which businesses are participating will be available to pick-up at the Piazza Basilone as well. Families can start their night of tricks and treats by receiving candy from their host and find out which other businesses they can snag Halloween treats from.
A beloved, festive tradition, the 11th Annual Trick-or-Treat on India Street will be a wonderful family event. For more information on this year's Trick-or-Treat on India Street, please visit www.littleitalysd.com.