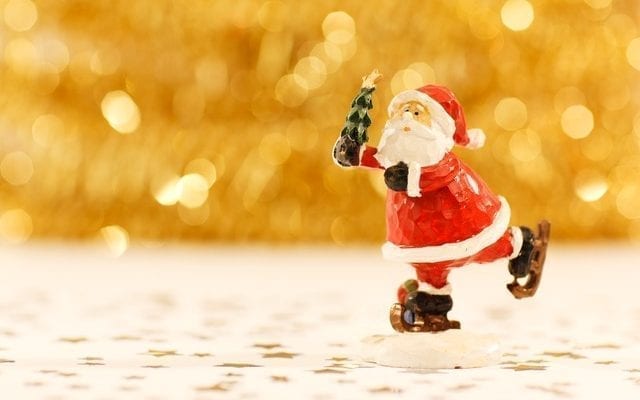 Entertainment & Events
Great Places to Ice Skate in San Diego
By
|
It's finally the beginning of winter here in San Diego, and the weather is getting noticeably colder. While it won't be snowing here anytime soon, that doesn't mean you can't go ice skating! There are plenty of great places here in San Diego to get out there on the ice, so get ready to show off your skating skills to your friends and family. Here are some fantastic ice skating rinks to visit while December comes to a close.
This ice rink is returning for its 13th year to bring you a beautiful beachfront ice rink. Taking place at the Hotel Del Coronado,this is the only place in San Diego where you'll be able to ice skate while having a gorgeous view of the beach. Afterwards, you can head to the Windsor Lawn on the hotel grounds that will give you an incredible viewpoint of Coronado beach. At night, the hotel will be lit up with glittering lights that are sure to bring you some holiday cheer. Plus, if you get a little too chilly, you can grab some hot chocolate to warm you up. Skating will be $30 per person, and the ice skates are included.
Located directly behind the NTC Liberty Station Command Center, this ice rink will be donating all of the proceeds to supporting research for the Peckham Center for Cancer and Blood Disorders at Rady's Children's Hospital in San Diego. This ice-skating rink is open daily from 10 a.m. to 10 p.m. seven days of week. The rink is big enough for you to really get down on the ice, so bring the whole family. Tickets are $12 for kids and $14 for adults.
While this rink is open year-round, this ice rink is even more exciting during the winter and holiday season. While this rink is known to be a regular spot for seasoned ice-skaters, it is open to all skill levels. If you're a first-timer, then you can even check out their free intro to ice skating lessons available. For about 30 minutes, you'll learn the basics of ice skating, so the next time you go ice skating, you'll be a pro. If you're not skating, then you can even go upstairs in the glass-enclosed dining terrace to get some food and stay warm. Tickets are $12 for children, and $15 for adults. Skate rentals will run you $5. Be sure to check the schedule if you're thinking about attending the free lessons.
The holidays will see the Del Mar Fairgrounds turned into a wonderful outdoor ice skating rink. Bring your friends and family to enjoy some time on the ice, with food, hot beverages, and holiday music to complement. The rink will also have a few theme nights, so be sure to check out the schedule if you're planning to go. Prices range from $10-$25. It will even be home during Christmas Eve and Christmas Day, so this could be an exciting thing to do during your day.