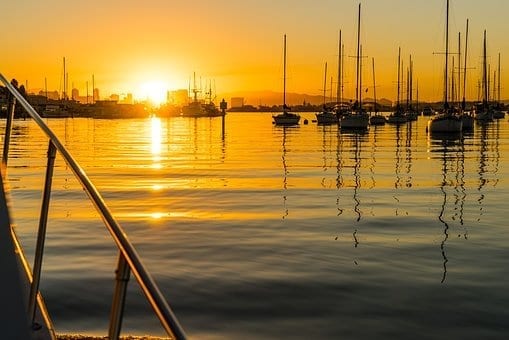 Entertainment & Events
Free Things to Do in San Diego
By
|
Look, we get it. Sometimes it's hard to keep up financially with all of the fun stuff to do around San Diego. Fun weekends can quickly take their toll on our wallets, but fear not! Thankfully, enjoying the city of San Diego doesn't require you to spend money. We've compiled a list of free things to do that will keep you entertained.

With locations in Encinitas and Bankers Hill, this is the perfect place to get some much needed tranquility and relaxation in your busy life.
Every Saturday you can stroll over Logan Avenue in Barrio Logan to enjoy fresh artwork and monthly festivities.
Here you will find a large, grassy area perfect for a variety of sports, games or other activties. This is a great place to relax and catch an epic sunset.
Free and open to the public, there is plenty of hiking to be done here. It's also famous for its stunning star-gazing.
Packed with tons of street murals, this place is perfect for any street art lover.
Check out many of the free events hosted by the San Diego library, including art exhibits and Zumba classes.
Overlooking Old Town San Diego, this park is one of the few where you can enjoy an alcoholic beverage.
Balboa Park offers free admission to the stunning botanic garden on the first Tuesday of the month.
Go out and learn something during one of the free museum Tuesdays held by the majority of all San Diego museums.
There are plenty of trails all around San Diego just waiting for you to explore.

This is one of the few beaches that allows dogs off-leash. Take the good boy or girl out and let them have an afternoon of fun.
Located in both La Jolla and Downtown, you can get free admission every third Thursday from 5-7 PM.

There's nothing better than getting a bonfire going and roasting some smores. Tons of beaches in San Diego allow for bonfires, including Mission Beach and Ocean Beach.
Enjoy a sunset with some stunning scenery at one of the best views in the city, Sunset Cliffs in Ocean Beach.
With trails, gardens, artwork, and much more, you can easily spend a whole day there.
There are tons of farmers markets that take place throughout San Diego. Enjoy free entertainment, live music, and free samples.