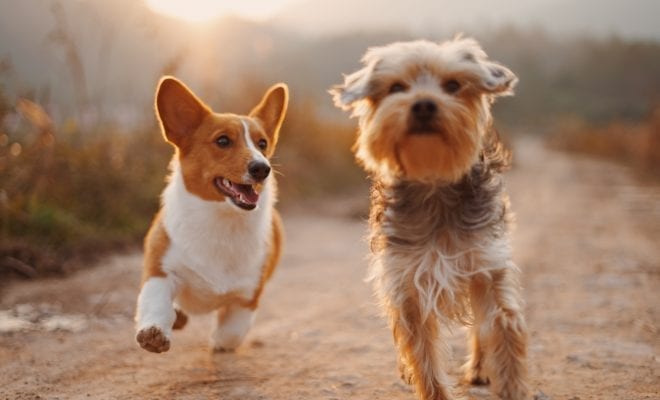 Entertainment & Events
Dog-Friendly Summer Events in San Diego
By
|
It's warming up out there, and now is a great time to get out of the house and bring your dog along for an adventure in San Diego. Here are some dog-friendly events happening around town that you won't want to miss. 
The 4th Annual Dog Gone Fun celebration is coming up, and it's shaping up to be the best one yet! Scheduled during the regular weekly Farmer's Market, residents can have some fun with their dogs while shopping for fresh produce and goods. The event will include doggie treats, a costume contest, complimentary canine health evaluations, dog training tips, and more! 
Calling all dog owners, donuts and fun await you at this adorable event. Come out and meet other precious pups and their owners, and get the lowdown from the best in pet services.
In what may be the most adorable event of the year, the Surf Dog Competition will feature fearless, water-loving pups jumping on their boards to catch some waves. That's right, dog's surging. Can it get cuter than that? More than 60 dogs are expected to participate this year, so bring your own pup out, and enjoy the magnificent sight of dogs surfing. 
This long-running dog-friendly event features over 100 vendors, rescue groups, pet adoption agencies, and more. Activities will include canine contests, live music, a beer garden hosted by The Lost Abbey, food trucks, and plenty of pups, of course. The City of Encinitas will also host a "Pet Health Expo" with on-site chipping, vaccinations, licensing, and more. 
Come out to help raise money for The Barking Lot Rescue while enjoying a fun day in the park with your best friend! This event will feature a day filled with craft beer tastings from dozens of breweries, great food, and plenty of pups. Dogs will be allowed to run free in unleashed areas, while owners will be treated to comfortable lounges all while enjoying a beautiful day in the vibrant surroundings of San Diego.
National Dog Day – August 26
While this isn't a singular event, be sure to make this day extra special for your pup. Get them a treat or new toy, and take them out to their favorite park just to show how special they are to you.