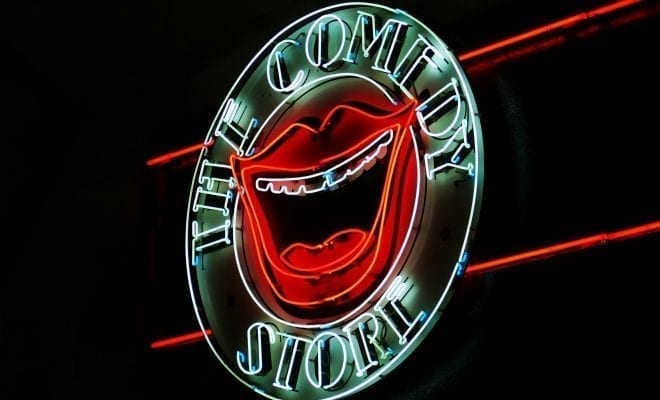 Entertainment & Events
Night of Laughs: Comedy Clubs in San Diego
By
|
A night out at a comedy club provides all the necessities for good times: plenty of good laughs and drinks. If you've never been to a comedy club, I highly recommend making plans to do so in the future. Check out these comedy clubs in San Diego for your next night out on the town with friends.
Following the success of The Comedy Store in Hollywood, San Diego quickly became an obvious option for a new location. Opened in the 70s, The Comedy Store has a been a foundational venue for San Diego comedians for quite some time. The Comedy Store often hosts some top headliners but also features emerging talent from the likes of all over. With an intimate interior, The Comedy Store delivers an up close and personal stand-up comedy experience.
This award-winning comedy club and restaurant is home both top comedians and emerging talent performing. Located in a basement, it truly has the feel of a legit New York-style comedy club. Comedians of all caliber usually make it a point to perform here during their time in San Diego. Along with plenty of laughs, you can enjoy some tasty treats like Chicken & Waffles or pile high Nachos.
This regular Saturday night clean show is a favorite among San Diego comedy fans. Comedy Heights is a perfect choice if you want to bring along the family. Each show attracts new and familiar faces, and each time you're in for something new. You can even bring along your own food and drinks, and the show is totally free, but I recommend bringing some cash to tip the performers.
This beautiful comedy club is quite unique, with stained glass walls and a domed ceiling. Upon being seated, you can cue servers by using a little electric candle switch, ordering from a menu of drinks and food. Mad House is frequented by loads of highly talented comedians encompassing nearly every genre of humor.