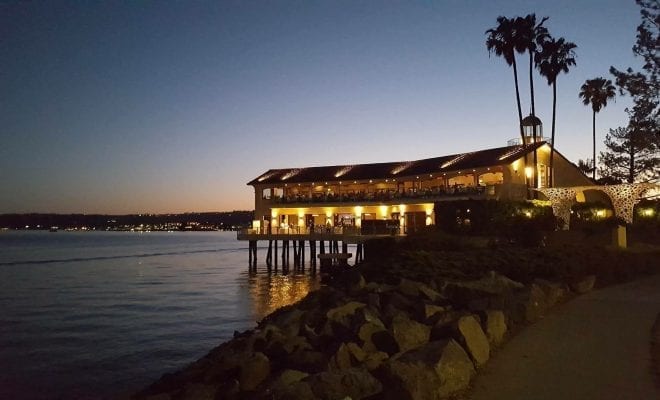 Entertainment & Events
Celebrate Beer Week with Brews, Views, and Chews – November 6th
By
|
Celebrate Beer Week with beer in one hand, and your favorite bite in the other. Discover new beers and make new friends at The 4th Annual Brews, Views, and Chews will be on Monday, November 6th. This event is the absolute best way to kick off San Diego Beer Week, and now you can indulge in all of the beer drinking festivities. This event was specifically designed and created for beer lovers, and for locals that love exploring new foods and brews. Enjoy tastings from the local brewers and pair it with delicious bites that compliment each other perfectly. All attendees will receive a 5 oz. glass at check in, along with a special guide book on what foods to match with what drink.
This exhilarating outing will be hosted by Tom Ham's Lighthouse this year, and starts at 6pm. You can check out the Facebook event page to see what breweries will be involved in the special outing. You can also check out the delicious restaurants that will be taking care of your food cravings for the night.
Kat Harkenrider shares with us, "The 4th Annual Brews, Views and Chews at Tom Ham's Lighthouse is the ultimate bayside beer pairing event of San Diego Beer Week. Enjoy live music, bayside views and food / beer pairings crafted by some of the top San Diego chef's and most loved breweries here in San Diego. This event is one of a kind, as we offer guests with multiple Unique Beer + Food Pairings from top Chefs and our favorite 10 Breweries here in San Diego. Come kick off beer week with us!" Purchase your official tickets here.  You can also enjoy the silent auction and enjoy a magnificent view of the place you call "home". From photo booths to unique beers, beer week is officially the best week of the year in San Diego.
Officially, San Diego Beer Week is November 3rd through November 12th, giving you the excuse to try as many different beers as you can. This event promotes local beers for everyone in San Diego to enjoy, and there is a special Lyft Discount code for everyone attending these events. You can check out all of the other events through Beer Week here, and take your pick on where to enjoy the best week of the year.
Come celebrate at any of the events that catch your eye, and make sure to stop by the Brews, Views, and Chews event to ensure that you are being cultured on the latest brew available in San Diego. San Diego knows how to put on an event, and this event will allow you to meet other locals that have the same passion and love for beer that you do. Grab your friends and purchase your tickets to the big event so that you don't miss out, and make this a tradition starting now, and join the celebration of the 4th annual event of Brews, Views, and Chews.