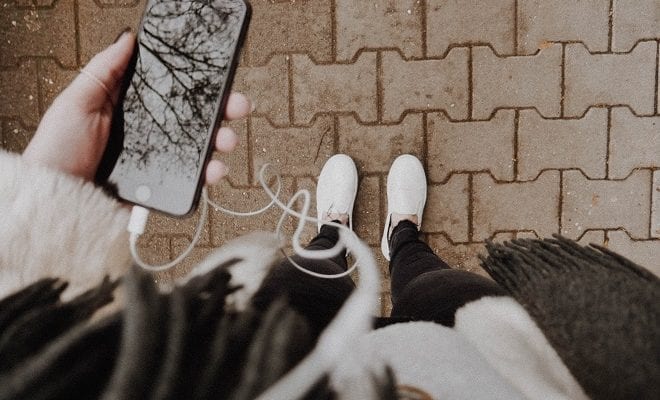 Entertainment & Events
7 True Crime Podcasts You Need to Listen to
By
|
Podcasts can be a great way to fill the time during your morning commute, gym session, or evening walk, but there is one genre that reigns supreme as a guilty pleasure: true crime. Ever since Serial debuted in 2014, the true crime podcast scene has exploded in popularity, with countless options to choose from. Everything from dark secrets and mysterious happenings, to murder and corruption, true crime is a dynamic podcast genre with tons of entertaining selections. Let's check out some of the top true crime podcasts out right now.
The one that started it all. Serial was the podcast that pushed the true crime genre into the mainstream. Serial has been downloaded an astounding 340 million times, and for good reason too. The podcast follows Sarah Koenig as she investigates a single story over the course of a season, adding a stylistic storytelling flair that will have you forgetting you're just listening to audio. With two seasons out right now, Serial has just announced an upcoming third season, which will premiere September 20.
Hosted by filmmaker Payne Lindsey, Up and Vanished follows the Serial-style journalistic process, with the first season investigating the disappearance of Tara Grinstead. Oftentimes, true crime podcasts will uncover and explore new details surrounding a case or topic, Up and Vanished raises the bar by essentially being a major factor in solving a 12-year cold case. Season 1 came to a stunning conclusion in 2017, and the podcast is now back with a second season, this time exploring the disappearance of Kristal Reisinger.
This six-episode series tells the story of Debra Newell, a successful 59-year old interior designer who meets a man named John Meehan on a dating site. Quickly falling in love with him, Newell begins to realize that there is a darker, sinister side to him that begins to turn her life upside down. Host Christopher Goffard has a knack for intricate storytelling, making for a slick and immersive listening experience.
Coming from the creators of HBO's The Jinx, Crimetown explores the deep recesses of crime culture in towns across the country. The first season analyzes crimes in Providence, Rhode Island, and is filled with corrupt town politicians and violent mob bosses all tied up in dark conspiracy. Crimetown paints a gritty picture of just how effective a crime can manipulate the inner workings of a city.
Following one of the darkest moments in Atlanta's history, this podcast explores the string of child murders that took place over two years. The investigation digs into the disappearance and murder of over 25 black children and young adults. This is one of the more shocking true crime podcast out there, but it sheds some light during a time where fear and terror reigned over Atlanta residents.
If you need to lighten the mood after feeding your true crime podcast addiction, check out My Favorite Murder. Hosted by friends Karen Kilgariff and Georgia Hardstark, each episode breaks down a different murder, blending casual conversation and amusing commentary together to make for a refreshing listen.