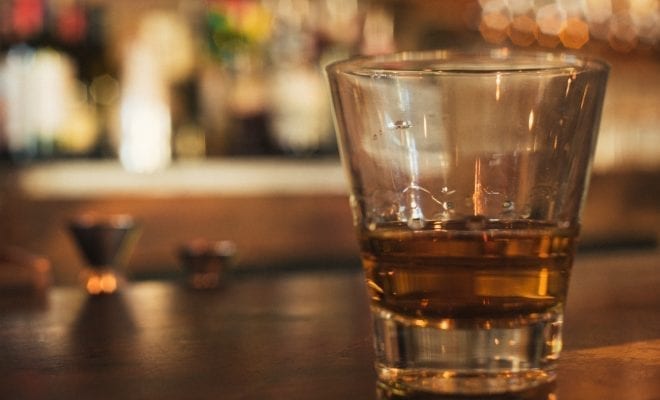 Entertainment & Events
5th Annual Whiskey, Bourbon, And Wine BBQ
By
|
San Diego is widely known for its craft beer among local residents and tourists alike. However, for those who have different preferences in their alcohol, the 5th annual Estancia La Jolla Whiskey, Bourbon, and Wine BBQ will be taking place on October 13th.  No matter if you're an experienced wine and spirit connoisseur, or someone who wants to begin exploring new tastes, this event welcomes all who wish to celebrate this wonderful gathering. Held at the beautiful Estancia La Jolla Hotel, its grounds are transformed into a gorgeous autumn mixer. Guests will be treated to tastings of many different wines, spirits, and food.
Wine lovers will be delighted to be treated with a wide of selection of the best wine blends, straight from the cellars of Trinitas, coming from the Northern California wine capital Napa Valley. Go through a full featured tasting with knowledgeable ambassadors, and learn more about the wine you are enjoying. Rather than making an expensive trip all the way up to northern California, this event will bring you the same experience in the comfort of your hometown. This is a perfect way for you to further your knowledge of fine wines, no matter how experienced you are.
Those that prefer a stronger drinking experience and enjoy a little more bite will find this event a perfect way to taste some of the finest whiskey and bourbon, courtesy of Jack Daniel's and Woodford. Ambassadors from each will be in attendance to give tasters a full run through their tasting experience. If you've been looking to develop your palette for a fine whiskey or bourbon, but have never had the proper guidance, this event will be a great opportunity to learn to do so. There are few things more classy than knowing a fine whiskey and impressing your friends with your newfound knowledge, and this event can help you get there.
Upon entering the grounds, you will fall in love with the rustic and enchanting atmosphere that coincides perfectly with the season. The courtyard at Estancia La Jolla features striking red brick architecture complemented beautifully by the homely picnic tables, BBQ grills, strung-up lights and warm and comforting bonfires. It will be as if you've been transported to a rustic picnic in the courtyard of a north Californian winery. As if the captivating atmosphere can't possible be any better, Estancia will have live music for entertainment.
To complement the selection of wine and spirits, a Southern-style menu will feature BBQ brisket and pulled pork, cooked to perfection in the giant BBQ's on location. To go along with the meat, event-goers will be able to enjoy creamy mac and cheese, a proper southern staple. For dessert, patrons will enjoy warm fruit cobblers and bread pudding made with Jack Daniels, giving it that extra bite. Trevor Kist, a San Diego native who attended last year's BBQ said, "This is the perfect event for those who want to enjoy a homely, rustic atmosphere with great food and drinks".
For those who want to attend, tickets will cost $120 for general admission, with a $160 ticket for those who want the Whiskey Master package. Tickets and more information can be found here.