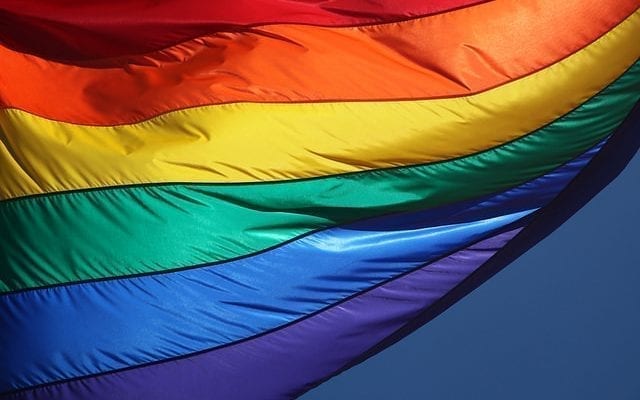 Entertainment & Events
The 2018 San Diego Pride Festival
By
|
In San Diego, Pride is year-round, but that doesn't mean we can't celebrate the LGBTQ community in style! San Diego Pride will be taking place from July 13-15, and you won't want to miss it. Here is what you need to know about the premiere LGBTQ event happening right here in San Diego.
On Friday, July 13, Pride will kick-off with The Rally taking place from 6pm-7pm at the Hillcrest Pride Flag. San Diego's first rally was held in 1975, and the tradition will continue, with a time to honor and recognize leaders who work tirelessly to preserve the progress the LGBTQ community has made and tackle the many challenges yet to come. Expect cheering crowds, energetic speakers, and an overall feeling of love and positivity with this exciting kick-off event.
On Saturday, July 14, the Pride 5K will take place at 9:30 am, starting and finishing at University Ave at Centre Street. This annual race will feature after-race snacks, high-quality tech t-shirts so you can run in style, UHF RFID tags to record your true time, and a fast, flat course to enjoy. The sheer outpouring of support and positivity makes this race an absolute blast. After the 5K, join the largest single-day civic event in San Diego and walk in the Pride Parade with over 200,000 allies in support of the LGTBQ community. Cheer your way through the streets of Hillcrest, with colorful floats and parade participants as you celebrate and honor this incredible event. The Parade starts at 11 am, and will begin at the Hillcrest Pride Flag at University Ave.
San Diego Pride will culminate at The Festival, the biggest summer party held in honor of diversity and inclusion. Taking place on July 14 and 15 at Marston Street in Balboa Park, The Festival will feature more than 100 entertainers, dozens of vendor booths, exhibits, cultural presentation, delicious food booths, and be attended by over 40,000 people. The lineup features incredible artists like TLC, Jojo, and Le1f, along with countless other talented guests you won't want to miss. Be sure to purchase your tickets before they increase in price, but people who are 18 or younger will be able to get in for free.
For more information about this fabulous event, head over to the San Diego Pride website, where you can purchase tickets, get parking information, see the full lineup, and more.