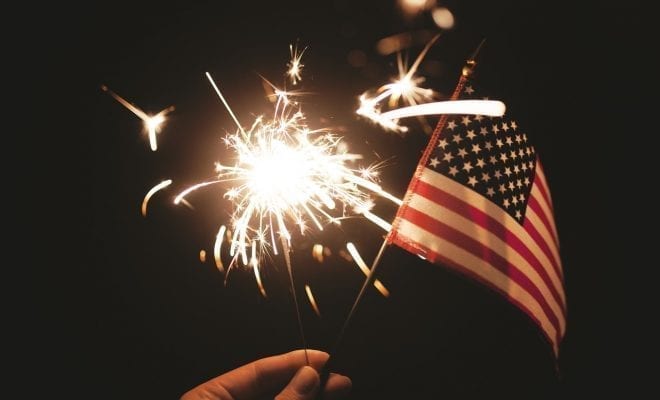 Entertainment & Events
This Weekend in San Diego 6/29-7/1
By
|
As we gear up for the 4th of July, everyone's favorite summer holiday, we can spend this weekend guzzling craft beers and downing delicious eats at some of San Diego's food and beer events. This foodie town does not disappoint this weekend, with some can't miss opportunities to try some unique and affordable dishes. Some top artists are coming to San Diego this weekend, so get your tickets now! Check out the San Diego County Fair before it closes on July 4th. Plus, there is still time to see Wonderspaces & The Squirrels.
Friday, June 29
Eclipse Chocolate's 11th Annual Cupcake Extravaganza returns to the South Park confectionary on Friday, June 29 through Sunday, July 8. During these ten days of festivities, San Diegans can experience 24 limited-time flavors created by Eclipse's founder and Food Network's Guy's Grocery Games winner Will Gustwiller – plus, a pop-up baby goat petting zoo and prizes including free gourmet cupcakes for a year. Daily during Eclipse Chocolate's Cupcake Extravaganza, fans can nab a box of nine cupcakes in flavors of their choice for just $25 (regularly $35), including vegan and gluten-free options.
Kick off your summer weekends in style every Friday evening at Balboa Park's hottest after-hours event from 4-8:30 pm., visitors of all ages can enjoy live entertainment and activities for kids while eating gourmet dishes from a rotating selection of more than a dozen popular food trucks parked on the Plaza de Panama and El Prado walkway. Throughout the summer, Food Truck Fridays will present different musical performers or DJs each night in the Plaza de Panama.
British pop singer Dua Lipa will be performing at SDSU's Open Air Theatre this Friday at 8:00 pm. The 22-year-old singer-songwriter is now officially credited as the youngest female solo artist to hit one billion Youtube views for her single "New Rules". She's also currently heard on the Fifty Shades Freed film soundtrack with "High", a collaboration with EDM producer Whethan.
Winter is on its way, and the squirrels are restless. Mistrust is growing between the rich Gray Squirrels and the outcast Fox Squirrels. When a wily outsider gets in the mix, he ignites an epic animal kingdom soap opera teeming with rebel armies, conspiracy and divided family loyalties. No squirrel will go unharmed in this deliciously demented new show.
Street Food Friday Launches at Fair@44
From Street Style Brazilian BBQ to Coal Brothers Baja Med grilled seafood tacos, to Dojo Cafes reflective drinks such as pinole or one of a kind Vietnamese Cold Brew, there's a lot of delicious international flavors to explore at Street Food Fridays, a new program kicking off at the Fair@44 this Friday.  Alongside Caribbean dance and music, this kick-off event intends to showcase the global flavors and cultures of the local neighborhoods up and down The Boulevard and bring together the community in celebration of diversity. 
Set sail with us as we embark on the Third Annual Ballast Point Brews Cruise. We sail the San Diego Bay and experience one of a kind views. The cruise features unlimited samples of over 20 different Limited Release and Iconic Ballast Point Craft Beers, including special releases and limited production. There will be two floors of entertainment including live music from Coriander (Modern Rock Party Band), and local club DJ, Eddey Haze. 5 Star quality food will be available. Cruise pass tickets include a 3-hour cruise of San Diego harbor, unlimited tastings of all limited release beers, and a souvenir cup.
Saturday, June 30
Coconuts and Cocktails Promotions presents "Festival of International Food, Dessert and Beer Fest". We are thrilled to come together and enjoy the finest cuisine from around the world, mouthwatering desserts and only THE best local San Diego craft beers! And there'll be singers and dancers entertaining us from all over the globe.
Wonderspaces returns to San Diego this summer with fifteen new works of extraordinary art after the 2017 debut drew over sixty-six thousand visitors. The new show, titled With Creative License, will be open on Friday from 12-10:30pm. Tickets for Wonderspaces will be available on a monthly, space available basis and range from $14 to $24.Smooth Jazz Festival
Hosted by Eric Darius, the San Diego Smooth Jazz Festival unites music lovers from around the world at the picturesque site of Embarcadero Marina Park North in the San Diego Marina. This weekend-long festival will combine the soothing sounds of smooth jazz, a variety of delicious cuisine, and an amazing atmosphere that creates an unparalleled experience. Get your tickets here.
San Diego is best known for their excellent beers and breweries. Beer and cannabis have always paired well, as you'll see on a 420 friendly Craft Beer and Cannabis tour. This event is not for someone looking for just a regular brewery tour. Travel in comfort and style to a huge brewery, then a dispensary, then to another brewery. The trip lasts 4:20 (4 hours 20 mins). Bring your own cannabis or check out some top quality strains while at the dispensary. WCCT will only take you to the highest quality locations, and you get free beer tasters at the breweries. Must be 21+ with valid ID.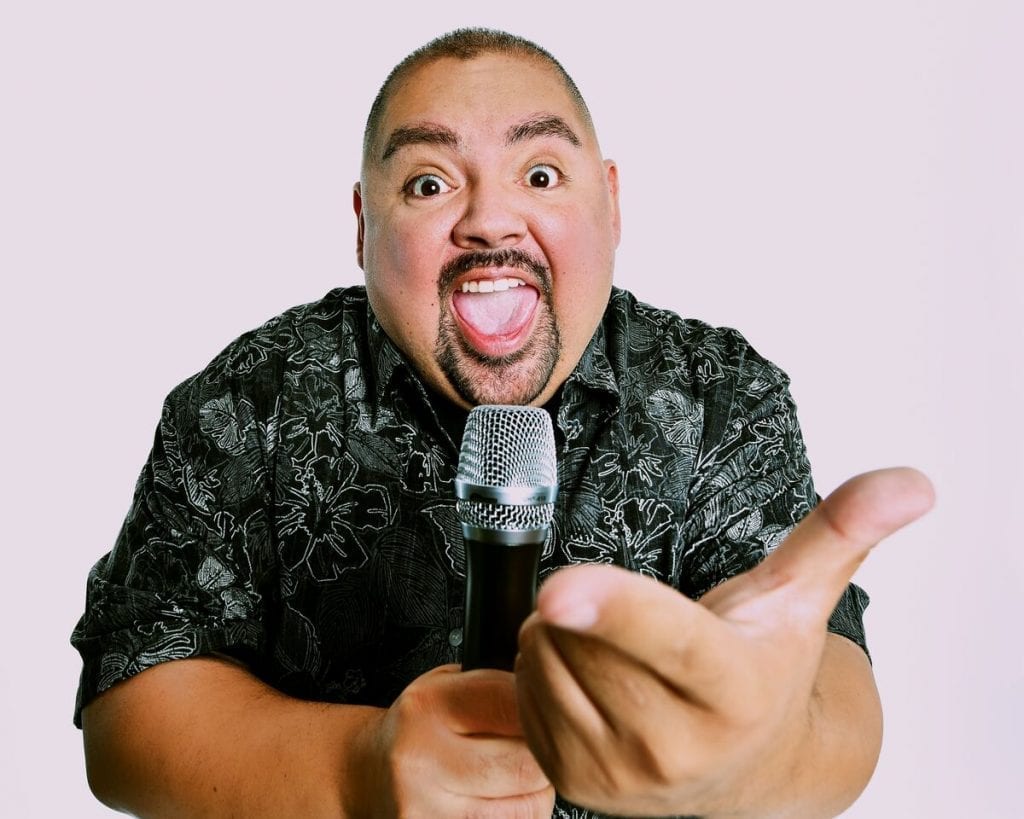 "Fluffy" is one of America's most successful stand-up comedians performing to sold-out concerts around the world, and accumulating more than 300 million YouTube views. Check out his live performance at the Del Mar Fairgrounds at 7:30pm at the Corona Grandstand Stage.
T.I. @ Parq Nightclub
Known as one of the rap artists who popularized trap music, T.I. will be performing at Parq Nightclub in the Gaslamp district. Show begins at 10:00 p.m. Get tickets here.
Join Herringbone La Jolla for its monthly Ales & Acoustics event from 12:00 – 4:00 p.m. featuring Lagunitas Brewery Co. with the best craft beer taps to go around that pair perfectly with the ocean-to-table concept's Oyster Hour menu. Music will be by Mojo Jackson and John Tarr. 
Sunday, July 1
The Upper East Bar atop the trendy Kimpton Solamar Hotel will be hosting their Escape Sundays event from 12:00 -5:00 p.m., a relaxing poolside rooftop experience complete with a live DJ. Enjoy all-day food & drink specials, including $5 draft beers. Sundays are for the girls, so grab your girl gang and recap the weekend over a bottle (or 2) of their $20 dry Rosé.
The game starts at 1:10 p.m. The Padres celebrate Independence Day with a Fourth of July-themed hat giveaway and a military salute to the U.S. Coast Guard. Tickets start at $15. While at the ballpark, try an array of craft brew and tastes of some of this year's new local grub.
Head to Music Box to watch this live performance. The bill includes Notis Heavyweight Rockaz. Tickets are $32.
Free Yoga at Sunset Cliffs
Free yoga will be held at sunset cliffs on Sunday Morning at 11:00 am. Prepare for the week ahead by first getting centered with a vinyasa flow overlooking the ocean. All levels are welcome especially new yoga enthusiasts. Bring a towel or blanket for under your mat, water, a sweater in case it gets cold and an open mind. If you are a new student, please sign a waiver before class.
Time to Celebrate Freedom and the 4th of July. HEAT is back with the Red White and Blue, an American Day & Pool Party at the DoubleTree Hotel in Mission Valley from 12:00 – 5:00 p.m. DJ Shellz and DJ John Joseph bring you the beats and enjoy the full bar with Stoli signature cocktails.