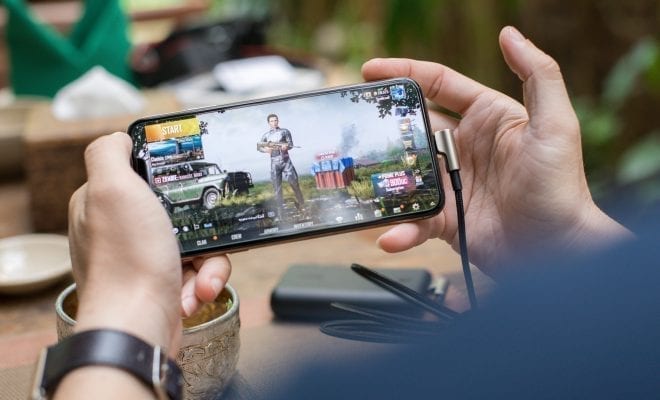 Entertainment & Events
10 Must-Have iPhone Games
By
|
The iPhone is the undisputed champ when it comes to smartphones, and these days the graphics on the device are top-notch, and only getting better. Whether you're a serious gamer, or just like to pass the time, these 10 are the ones you'll want to check out. 
This survival game will have you fighting for your life while stranded on a mysterious island populated by massive dinosaurs. You start your journey building tools, clothes, and shelter that will allow you to prosper on this unfamiliar land, eventually becoming a master of the many beats that inhabit the island. Sporting some killer graphics, this game is immersive and entertaining and is a must-have. 
One of the most successful games of the past decade has made its way to the iPhone, allowing you to take along an entire explorable universe in your pocket. Minecraft gives you complete control over a 3D world where you can manipulate, create, and explore in a variety of gameplay modes. 
This mystery puzzle game differentiates itself by implementing exciting horror influences in a game that is both challenging and fascinating. As you make your way through a strange clockwork world, you are faced with a variety of solvable puzzles as you attempt to escape. Throw in some headphones and play in a dark room for the most enthralling experience. 
A side-on endless game featuring adventurer Alto, as he is swept across the sandy dunes, performing speed-boosting tricks that enable you to leap across vast canyons. As you play, you get to unlock new skins, additional biomes, and more exciting abilities. This game is perfect if you need to kill a few minutes, but sometimes you might find yourself getting swept up in the game for much longer.
Pretty much the closest thing to Zelda you can get on the iPhone, Oceanhorn features colorful graphics, fun combat style, and challenging puzzles that are all fitting for this RPG adventure style game. The entire story is fairly lengthy, meaning you'll have the potential to entertained and engrossed in this story for hours.
This run and gun zombie shooter has improved from its first iteration, adding a more developed backstory of a man who is separated from his family after being attacked by flesh-eating monsters. You're tasked with fighting through endless swarms of zombies to once again be reunited with them. It is a fast-paced runner game that provides plenty of excitement and even a few scares. 
Ever wondered how hard it would be to run your own medieval kingdom? Well now you have your chance. Reign crowns you a king and then forces you to make the hard choices that all monarchs must make. While your first playthrough will likely leave you down, you will quickly learn how to become a true ruler with each decision you make.
Utilizing the iPhone's powerful AR capabilities, The Machine will have you transforming any flat surface into a robot battleground. By controlling several different mech battle robots, you'll be able to fight against your opponent's troops and utilize strategy to defeat your enemies. This is one of the most exciting AR-capable games out there and is a great game to get into with friends. 
The gridiron comes to your phones with Madden NFL Mobile. You can take the helm of the top teams in professional football, and compete to come out on top as the best in the league. Players will appreciate the Seasons mode, which puts you in control of the team as the General Manager. Take it all the way to the Super Bowl and develop your team to dominate each competition.
You'll see some of the best graphics on the iPhone with this game, as you pull-off eye-popping automotive tricks and race the crazy streets with other drivers. Featuring realistic use of turns and acceleration, you can show off your driving skills.