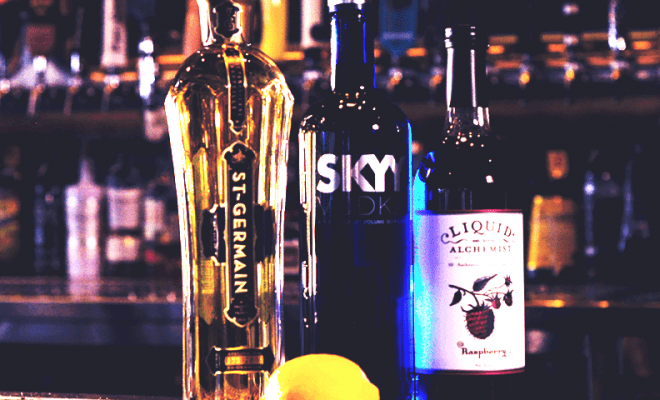 Drinking
Thirsty Thursday: Try The Sex Appeal at barleymash
By
|
Happy Thirsty Thursday to our favorite readers. We are excited to welcome back Chris Cheng from barleymash in downtown San Diego. This week, Cheng walked us through the process of making the Sex Appeal. Trust us, you're going to want to try this delicious drink. Just look at it.
Cheng told us that the Sex Appeal was actually one of the first drinks on the menu at barleymash, so we had high expectations. Nevertheless, he exceeded our expectations and all we needed was one sip. Cheng also shared that the Sex Appeal is one of his personal favorite drinks.
We were fortunate enough for Cheng to walk us through how to make this summery bright pink drink. "It's my take on a raspberry lemonade," Cheng said. "Its Skyy vodka, liquid Alchemist, raspberry syrup, a little bit of saint Germaine, lemon juice, and angostura bitters." With a mixture of these ingredients, delicious is an understatement.
Once you've put all of these ingredients together in a tin, shake the tin, then take a Collins glass and put ice in it. Afterwards, pour the cocktail in the glass and add a dash of soda water. You can also garnish this drink with various summer fruits to add more color and freshness to the drink.
"I recommend the Sex Appeal to anyone who is looking for a fruity drink in the summer and the spring," He said. "It's a nice year round cocktail." We definitely agree with Cheng.
Check out the video below and learn how to make Cheng's delicious spin-off of a raspberry lemonade, the Sex Appeal at barleymash, at home. If not, go visit Cheng at barleymash this weekend, so he can make it to perfection. Make sure to stay tuned with SD Entertainer's Thirsty Thursday series for suggestions on the most popular drinks and restaurants in San Diego.