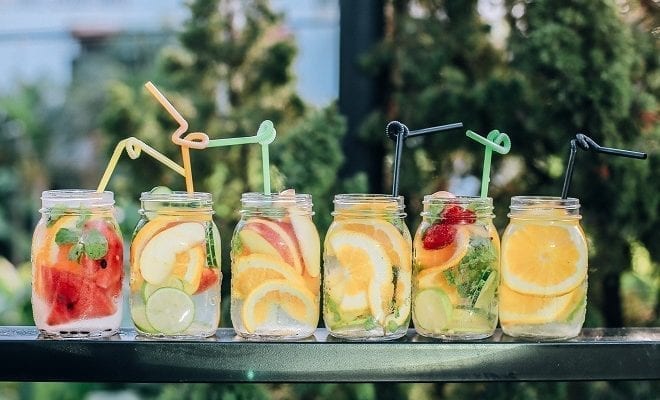 Drinking
Thirsty Thursday: The Kentucky Melon
By
|
Summer in San Diego can bring some sweltering heat to this beach-side city. Thankfully, local bartenders and mixologists are crafting creative concoctions to quench our thirst. Luckily, whiskey-specialists Wokou Ramen & Yakitori's new summer-inspired cocktail, The Kentucky Melon, will have you feeling like summer has just begun.
Shaking up the Carmel Valley culinary scene and soon opening in Pacific Beach, Wokou Ramen & Yakitori is far more than the traditional ramen spot. Urban, unique, unexpected and rooted in culture, the atmosphere at Wokou promises an exciting eating experience that is anything but typical with their hand-crafted Japanese food and drinks. Unlike most ramen restaurants, Wokou's lively bar has a full liquor license allowing for vibrant signature cocktails and over 38 variations of whiskeys.
"We are far more than your traditional ramen spot," says managing partner, Joey Pena. "Our guests will enjoy unique twists on classic dishes that are rooted in culture and bringing with flavor."
Their extensive cocktail list does exactly that, especially the Kentucky Melon. That's why we teamed up with Wokou Ramen to bring you the recipe for this deliciously refreshing cocktail. Here at the San Diego Entertainer, we are all about finding the newest food and beverage innovations for your palette and we can't get enough of this fruity bourbon cocktail. Wokou's enticing new Kentucky Melon, a mouthwatering watermelon whiskey smash brings together the smoky, smooth bite of whiskey with the unmistakably fresh flavors fresh muddled watermelon and mint. Check out the recipe below for a refreshing seasonal libation to chill out this summer.
Kentucky Melon Recipe
Courtesy of Wokou Ramen & Yakitori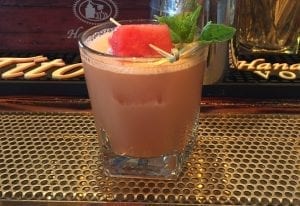 Ingredients:
2 oz Benchmark Bourbon
¾ oz lemon juice
½ oz simple syrup (to taste)
6 leaves mint
1 cube watermelon
Instructions:
Muddle mint & watermelon into a paste.
Add ingredients to shaker and shake vigorously.
Fill highball glass with ice.
Strain finely into a glass and
Garnish with a sprig of mint & cube of fresh watermelon.
Enjoy!