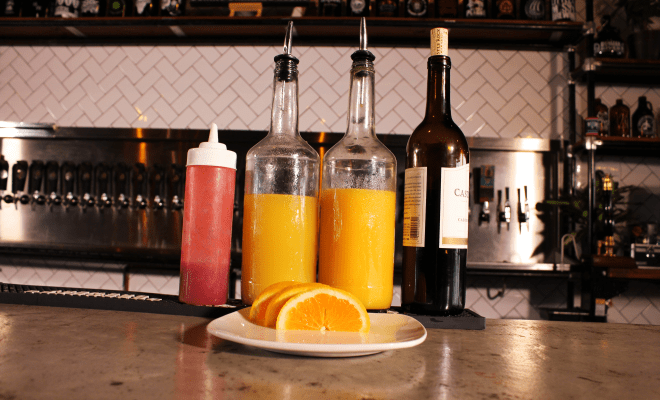 Drinking
Thirsty Thursday – Fresh Red Sangria From Common Theory
By
|
Our favorite day of the week is back! Happy Thirsty Thursday San Diegan's. For this week's Thirsty Thursday, we reunited with Cody from Common Theory Public House to learn how to make the popular, Fresh Red Sangria. Stop by the restaurant to try this simple, yet delicious cocktail, or follow the recipe below to make it at home.
Learn how to make the drink here:
Th Fresh Red Sangria has simple ingredients that can be used to make the refreshing drink at home.  Cody explains that the drink starts with 5 to 6 ounces of house Cabernet Sauvignon, followed by equal parts fresh orange juice and fresh pineapple juice which is then followed by their fresh strawberry puree.
The consistency of the drink is very important, so Cody recommends stirring the drink for 10 to 15 seconds and to top the drink off with ice. He finishes the refreshing drink with an orange slice for the garnish.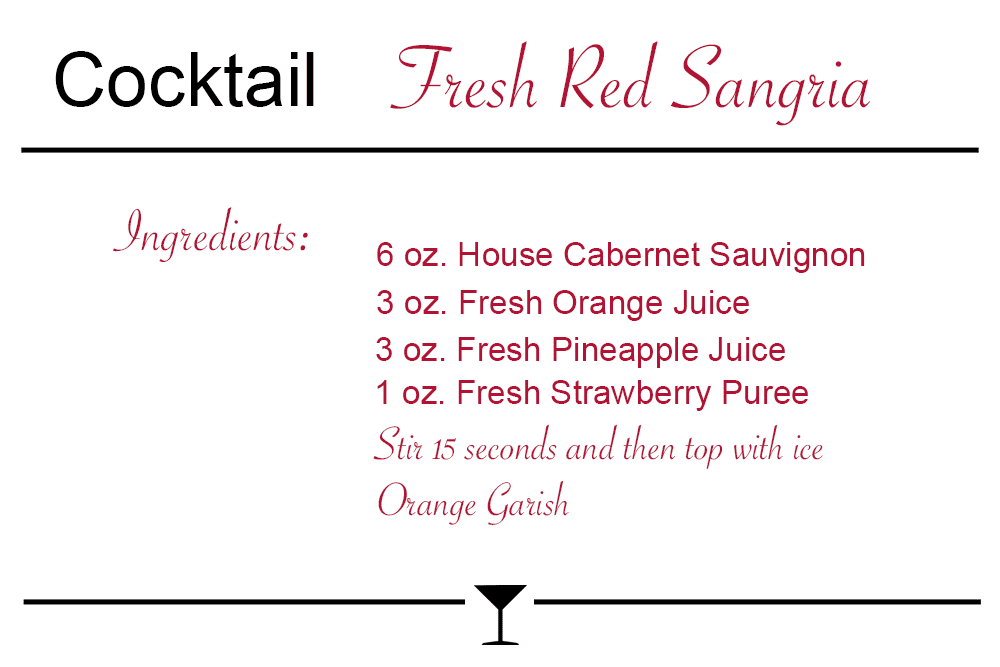 The Fresh Red Sangria is incredibly easy to make at home for party guests, or for a relaxing night in. Your guests will be in awe with this zesty flare on Sangria, and it's a recipe you will want to keep coming back to. Feeling lazy? Stop by Common Theory Public House to have Cody make it for you.
Tell us what you think of the Fresh Red Sangria, and show us your at-home versions!
Until next Thirsty Thursday, San Diego.