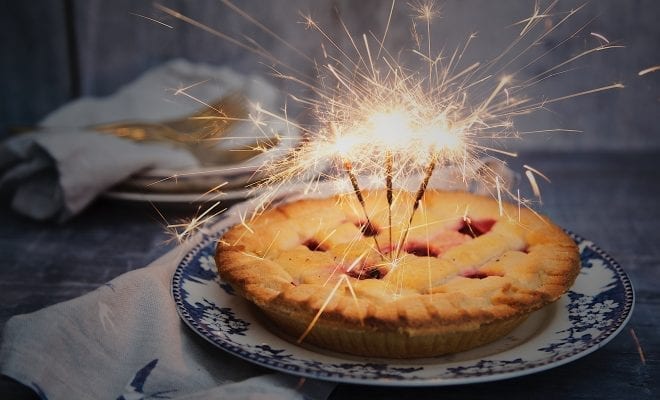 Dining
Where to Enjoy Pi Day (3/14)
By
|
I don't know about you, but as a kid, math was about as fun as doing chores. But if there's one thing that's burned into our minds from our math class days, it's pi. We learned that pi, or 3.14, is a circle's circumference to its diameter. This is why every March 14th, we celebrate Pi Day! Thankfully, we won't be solving math problems, because we'll be too busy enjoying a delicious slice of pie. Check out these fantastic pie shops to celebrate Pi Day in the best way!

I'll admit it, they have quite the name for a pie shop, but it's a hard fact you'll be getting a quality slice of pie when you visit Betty's. They use real fruit prepared in-house, so no pie fillings are coming from any cans. Here you'll find a menu filled with sweet and savory pies. Some you'll want to check out include their Betty's Berry Crumble Pie or the Thanksgiving Pot Pie.

This family-owned and operated bakery that has been serving the local community with delicious freshly baked pies and pastries. Try out their whole baked pies made fresh-to-order, with flavors like Apple, Sweet Cherry, Pecan, and Pumpkin. They require an order in advance for pies, so place it and pick it up on Pi Day to celebrate.

A fast-casual restaurant serving up all things encased in buttery crust, whether savory or sweet. With Executive Chef Gan Sue Sarakham at the helm, Pop Pie features a menu with a variety of pies ranging from mini pies to classic pies, with global culinary influences. For dinner, grab one of their Steak & Ale pies, and for dessert, enjoy a Guava Cream Cheese hand pie.

If you're looking for serious savory pies to fill you up, Perky's should be your go-to. Founder Graham Perkett, a South African native, has brought his home country's culinary influences to San Diego, with pies stuffed with Chicken Curry, Pepper Steak, Spinach and Feta, and more. You can even get your savory pie in a personal small size or a family size to share.

Committed to providing its customers with healthy choices made with locally sourced ingredients, Peace Pies has an all-star selection of pies you have to try. Everything on the menu is raw, vegan, organic and gluten-free, and work surprisingly well with their pies. Some of their favorites include the Alive Apple Pie and the Cosmic Coconut Cream Pie.