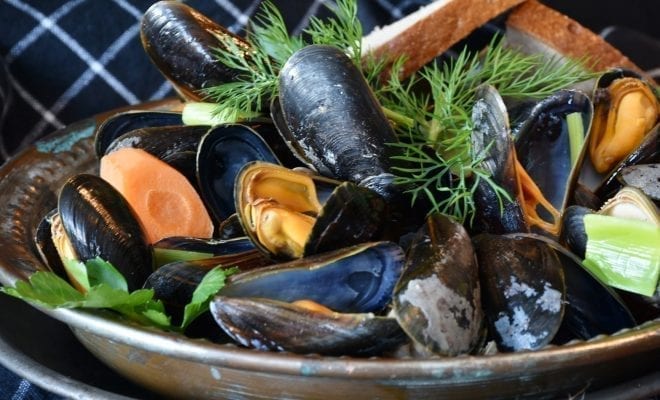 Dining
The Charlie Boots Show Explores The Best of San Diego's Seafood Scene
By
|
The Charlie Boots Show made its way to beautiful San Diego, exploring the best the city has to offer in terms of dining, drinks, and accommodations. Featuring special guest NFL Alumni San Diego President Lynell Hamilton, let's check out the top spots approved by the man himself: Charlie Boots. 
Serving as the first lodging spot on the coastal side of San Diego, Charlie and the crew stop at the legendary Tower 23. This incredible coastal hotel features in-room ocean view balconies, an exclusive rooftop sundeck, and supreme opportunities for enjoying a perfect day at the beach.
The first stop on the trip, Born and Raised exudes unparalleled elegance and luxury. With incredible chefs, tasteful decor, and a rooftop lounge overlooking downtown San Diego, Born and Raised makes for an all-around excellent. The name of the game at Born and Raised is tableside service, adding another layer to the dining experience, with housemade salads, hand-crafted cocktails, and filet's all made right at your table. Eating at Born and Raised is more than just a culinary journey, it is a performance in and of itself. Topping the day off with the tableside dessert cart, and handmade ice cream, Born and Raised sure set the bar high for a day in San Diego.
JRDN – Pacific Beach 
A true gem residing below the legendary Tower 23, JRDN is a culinary powerhouse in San Diego. Chef David Warner breaks down the menu, explaining how JRDN's is inspired by a wide variety of coastal-centric dishes. For a quick bite, Charlie's must-try recommendation is the Steamed Mussels smothered with chorizo, garlic, chardonnay, tomato-fennel, cream, herb butter. For dinner, Charlie meets with Chef Gabriel over their popular JRDN Seafood Tower, featuring freshly caught King Crab, Shrimp, Lobster, Oyster, and some Poke. After moving onto a Duck dish prepared by Chef Gabriel that was simply "out of this world," the night is topped off with a variety of vibrantly colored dishes for dessert. 
In the words of Charlie, Ironside in Little Italy can best be described in two words: "absolutely killer." With a distinctive interior design and layout that sets Ironside apart from the rest, Ironside is home to some of the best seafood in the country.  Sitting with Executive Chef Mike Reidy, Charlie is walked through an impressive Seafood Tower, packed with Jade Oysters, San Diego caught Uni, Jumbo Shrimp, Ceviche, and Rockfish. Chef Reidy says it best, with a menu featuring only freshly caught seafood, the meals are on a "let it speak for itself" mandate, and they positively excel at doing so. 
Described as an "absolute oasis" nestled deep in the Palomar Mountains, Pala Casino has everything you could ask. Offering luxurious rooms, relaxing spa experiences, top-tier gaming, and lavish restaurants, Pala is the perfect weekend getaway you've been wanting. 
The premiere dining experience at Pala Casino, they start dinner off with the Bacon Wrapped Scallops and Oyster, then onto some gigantic Lobster and Crab legs. Proceeding from surf to turf, a monster Ribeye is brought out, seamlessly seasoned and cooked to perfection.
Onto one of the coolest spots in San Diego, Kettner Exchange is a downright stunning restaurant and lounge bar. With a gorgeous rooftop area and a design featuring plenty of greenery and live plants inside of the dining space, the architecture of Kettner Exchange is out of this world. Sitting down Executive Chef Bryan, we get to see how his background in classic French and his experience traveling in Southeast Asia has greatly influenced the eclectic offerings on their menu. 
A legend among the culinary scene in San Diego, Fort Oak is in a league of its own. With world-class bartenders mixing up craft cocktails and Chef Brad Wise whipping up truly magnificent dishes, every time you visit, it is a unique experience. If you ever visit, try and snag a coveted seat at the Chef's Counter, where you'll be treated to a hands-on culinary experience unlike any other.