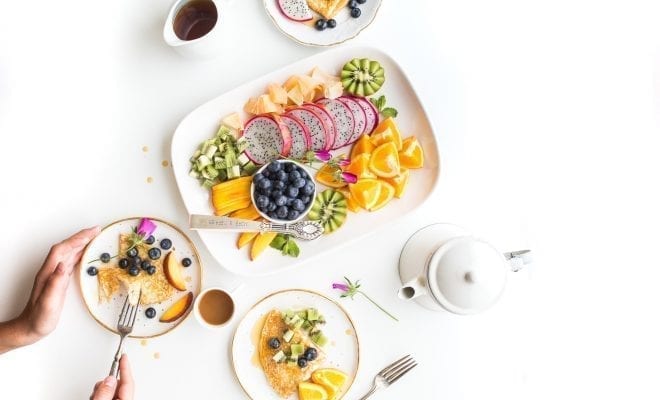 Dining
Spring Recipes That'll Get You Cookin'
By
|
There's something about blossoming plants and flowers paired with refreshing rain showers and longer days that directs our minds to crave something fresh. Fill your plates with bright, seasonal dishes this spring, and invite others to help you welcome in the season! Here are a few dishes to help you create a delightful spring dinner party, or to-go dishes to take with you to work.
Breakfast
These light and refreshing crepe pancakes are a perfect breakfast or dessert for a sunny spring day. Topped with lemon curd and your choice of berries, these airy treats were originally created for an Easter brunch!
Salads & Sides
The deep purple color of beets makes this dish a beautiful addition to your dinner plate. This Moroccan-inspired dish is flavored with fresh herbs, creating a traditional flavor.
Even though 'spring' is right in the name, that's not the only reason this dish made the list. The bright seasonal flavor of strawberries paired with grilled chicken is a spring classic. Try these two together in a refreshing spring roll as an appetizer or main course.

What says spring like a salad? This citrus-flavored salad with the unique combination of fennel and avocado is an exquisite table piece with revitalizing flavor. Freshen up your taste buds with these mouth-watering flavors.
Drinks
Add a little color to your table with this bright purple lemonade. Lavender has been gaining popularity over the last couple of years, bringing its subtle sweet flavor to drinks around the country.
Invite a few friends over for a cocktail party, and show off the bright flavors of this rose-flavored cocktail. Made with rose syrup, rose water, Vodka, and a few other ingredients, what truly makes this drink beautiful is the authentic rose petals that float on top.
We hope your table and stomach are full of beautiful food, bright flavors, and good company this spring!