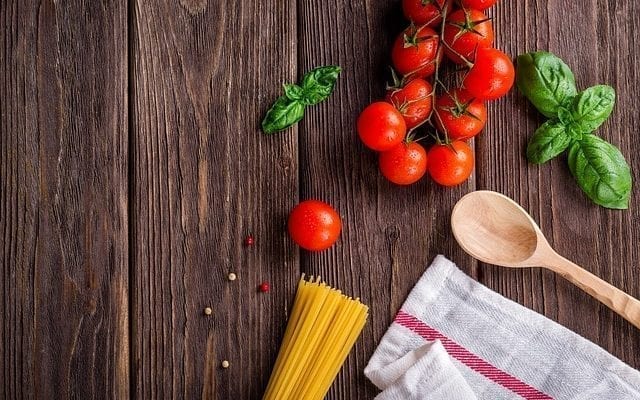 Dining
Recipes to Get Your Year Started
By
|
Cooking can be a fun and therapeutic hobby to have, so why not try out some great new recipes to start 2018 off? If you're a beginner, don't worry! These recipes are simple enough for anyone to try out.
Ravioli Lasagna
This recipe is an extremely simple meal to make, that will have everyone thinking this is a old family recipe that is made from scratch that is sure to impress any who eat it.
Ingredients
1 pound ground beef
1 jar of spaghetti sauce
1 package of spicy italian sausage
1 package of cheese ravioli
1-½ cups of mozzarella cheese
Directions
In a large skillet, cook the beef over medium heat until it is no longer pink. Once cooked, drain the meat. In a greased 2-½ quart dish, layer a third of the spaghetti sauce, with half of the ravioli and beef. Sprinkle a layer of mozzarella cheese on top, then repeat those steps to make 3 layers. Once done, top the remaining with sauce and cheese. Cover the whole thing, and bake at 400 degrees for 40-45 minutes until heated through.
Southwest Chicken Rice Bowl
Spice up your dinner with a classic dish that is full of fresh flavor. This is a quick and easy recipe that is not only tasty, but incredibly healthy. Pair it with some chips, salsa, and a margaritas, and you'll be set.
Ingredients
2 teaspoons kosher salt, divided
1 1/2 teaspoons ground cumin, divided
3/4 teaspoon ground coriander, divided
1/2 teaspoon black pepper, divided
1/8 teaspoon cayenne pepper
4 (5- to 6-oz.) chicken cutlets
2 teaspoons olive oil
2 (8.8-oz.) pkg. microwaveable long-grain white rice
3 tablespoons olive oil, divided
1 medium poblano chile, seeds removed, chopped
1 small jalapeno chile, seeds removed, finely chopped
1/4 cup finely chopped red onion
1 cup fresh or frozen, thawed corn kernels
2 garlic cloves, minced
3 tablespoons chopped fresh cilantro
1 teaspoon lime zest plus 1 1/2 Tbsp. fresh lime juice
Garnishes: tortilla strips, lime wedges, salsa, cilantro
Mix together the salt, cumin, coriander, black pepper, cayenne pepper in a small bowl. Rub each chicken cutlet with olive oil, then rub each cutlet evenly with the dry mixture. Next, cook the rice according to package directions, then cook the cutlets in oil in a large nonstick pan for 4-6 minutes until golden brown, then transfer to a platter and cover with foil.
Add a tablespoon of olive oil to skillet, and cook chiles and onions until tender about 4 minutes. Sprinkle mixture with remaining spices, then add corn and garlic. After 1 minute, add in rice and cook thoroughly for 3 minutes. Once done, stir in cilantro, lime zest, and lime juice, and serve with cooked chicken.
Breakfast Stuffed Avocados
This easy to make recipe is a unique way to make spice up your breakfast.
Ingredients
3 avocados, halved and pitted
1/2 lemon
kosher salt
Freshly ground black pepper
1 tbsp. butter
2 large eggs
4 slices cooked bacon, crumbled
1/2 c. shredded Cheddar cheese
1 tbsp. thinly sliced chives
Scoop out the avocados, while maintaining the structure of it. Season the avocado with lemon juice and salt and pepper. For the breakfast filling, combine in a medium skillet the butter, eggs, bacon and cheese. Scramble until the cheese is melted and the eggs are a desired texture. Remove from heat once done, and scoop the mixture into the avocado halves. Season again with salt and pepper, and garnish with chives.