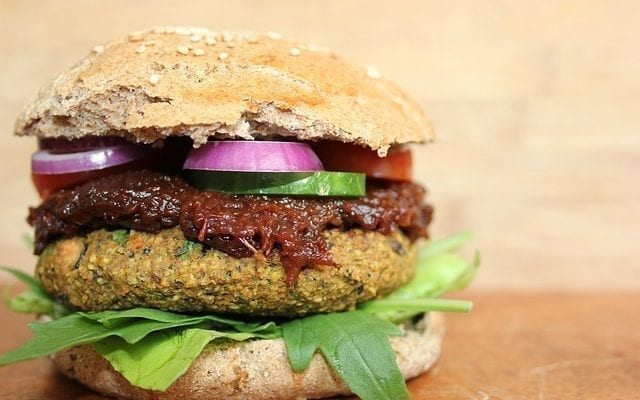 Dining
8 Vegan Options at Your Favorite Fast Food Restaurants
By
|
Whether you've been a lifelong vegan or someone who recently decided to make the switch to a healthier lifestyle, this doesn't mean you can't still enjoy having a tasty meal at your favorite fast food joint. Bland food doesn't have to become the norm for your meals, and luckily, there are plenty of delicious options at a variety of fast food chains that will fit with your vegan lifestyle. We've rounded up some of the best vegan options for you to check out.
Taco Bell Crunchwrap Supreme
I don't care what anyone says, Taco Bell is delicious, and even though the majority of their menu does consist of meat items, they still have some great choices for vegans! Check out their popular Crunchwrap Supreme, and just ask to hold the beef, sour cream, and cheese, and request black beans instead.
Chick-fil-A Waffle Fries
Oh boy, these waffle fries are easily some of the best out there, and they are vegan! Chick-fil-A may not be a vegan paradise with a plethora of options, but at least these scrumptious waffle fries are vegan-friendly. Be sure to grab some of the BBQ, Polynesian, or Sriracha sauces to dip them in, as those are all vegan, too.
Chipotle Sofritas
Known for being one of the more vegan-friendly fast-casual places out there, the Sofritas at Chipotle is positively delectable, and when included with their fajita vegetables and beans, it makes for a fantastic meal, and you know what? Get the guac, because you're awesome and you deserve it.
Domino's Pizza
They are some real ones over at Domino's, due to the fact that they pretty much go out of their way to cater to people leading a vegan lifestyle. They have several vegan options, including a yummy thin crust, and just about all the veggie toppings you could ask for. Be sure to try out their vegan friendly garlic sauce, BBQ sauce, hot buffalo sauce, and Italian dipping cups.
Starbucks
Offering a wide array of vegan foods, including snacks and protein filled bowls, Starbucks knows what's up with the vegan lifestyle. Check out their Lentils & Vegetable Protein Bowl with Brown Rice, or their Organic Blueberry Oatmeal. Both are yummy and nutrient rich options if you need a quick meal to go with your coffee.
Burger King French Toast Sticks
Yep, these French Toast Sticks are made without eggs and milk, making it a perfect options for a quick and delicious breakfast. Who said vegans had to stick to salads and greens? 
Carl's Jr. Famous Star Burger "Veg It" Style
This one's on the secret menu, but it shouldn't be a secret for all vegans out there. All you gotta do is order a Thickburger "veg it" style, and they'll give you a package of fried zucchini that you can stuff into the bun. Don't forget to ask to hold the cheese, mayo, and special sauce, too!
McDonald's Apple Pie
These mouthwatering classic treats from McDonald's are perfectly vegan-friendly that's delicious at any time of day!