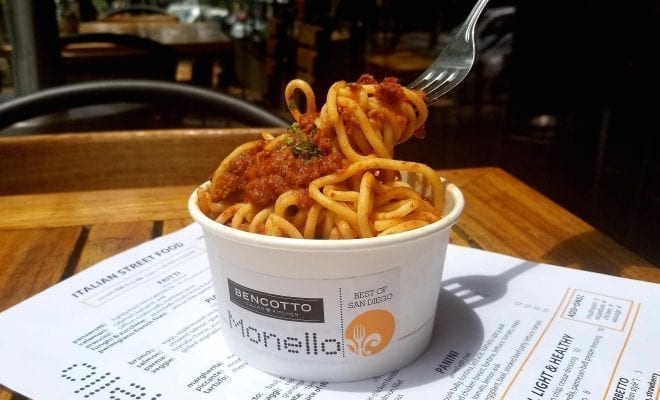 Dining
Another Reason to Love Monello
By
|
New "Marketplace Lunch Service" in Little Italy
Monello in Little Italy recently launched their new "Marketplace Lunch Service" that offers a fast and compact menu, highlighting its Milanese street food roots. In addition to their table service lunch, you can now also order from a new walk-up window, take a number, select a seat, and food will be delivered tableside in a few short minutes.
Monello touts themselves as a unique Italian restaurant in that introduces traditional Milanese street food, pasta in the cheese wheel, Italian happy hour & weekend brunch. Not to be missed, they also feature 25 different kinds of daily handcrafted pasta. Yum.
Everything on the new menu can be prepared under 10 minutes. Highlights include Panzerotti, lightly fried mini calzones that are perfect "grab and go" food to stroll around Little Italy with, and their Spaghetti with Ragu, grandma's style all beef red meat sauce served over housemade pasta. To start, share the Arancini, saffron risotto balls served with marinara sauce served in a newspaper-inspired takeout box. The hand cut pizzas are also a winner, with easy square slices.