Dining
Meet the Chef Behind the NOLA-Style 'Alligator Cheesecake' Only at Louisiana Purchase, Coming Soon
By
|
San Diegans are eagerly awaiting the opening of Grind and Prosper Hospitality's Louisiana Purchase, especially after the debut of one menu item at local food festivals over the past few months. Anticipation has been amped up to a whole new level thanks to Executive Chef Quinnton "Q" Austin's one-of-a-kind Alligator Cheesecake.
"When you hear the name Alligator Cheesecake, don't think sweet…but instead, savory," explains Chef Q, who made the trek from New Orleans to San Diego to help open Louisiana Purchase.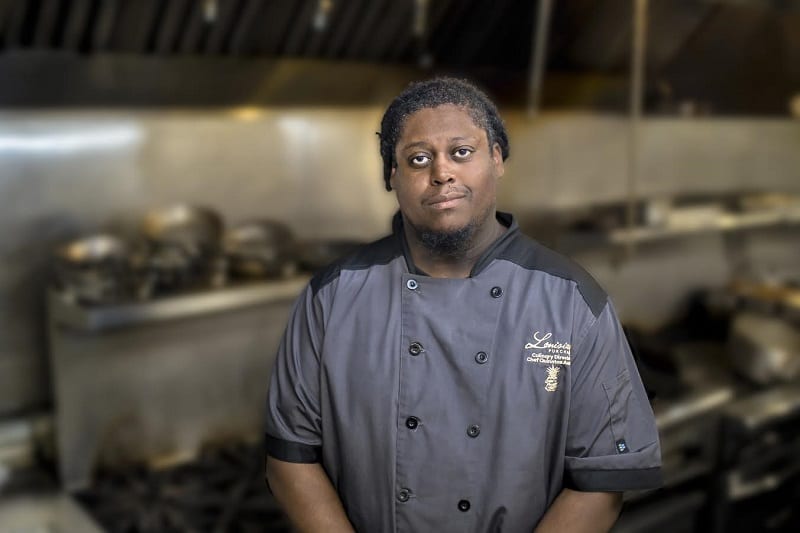 Chef Q's specialty dish, which has been catching attention at events such as SD Bay Wine & Food Festival, comes doused in a crawfish cream sauce, making it the ultimate authentic NOLA-style creation.
As the momentum continues to build for bringing a refreshing taste of the Bayou to San Diego with Louisiana Purchase, we recently had a Q&A with Chef Q himself. He shared a little bit more about what San Diegans can expect to taste at Louisiana Purchase, and how he came up with his famed Alligator Cheesecake. Check out his responses below:
SDE: What is your inspiration behind the alligator cheesecake?
Q: My Alligator Cheesecake came about from my enjoyment of being creative in the kitchen, and always mixing sweet and savory flavors. Many who visit New Orleans can find a similar dish at Jacques Imo, a hot spot that serves Creole soul food, but their version is totally different than what I've come up with for Louisiana Purchase.
SDE: What's your secret to making the sauce?
Q: The Crawfish Monica…it's a spiced Cajun cream sauce with crawfish. I have also paired the same sauce over the house cut bone-in ribeye.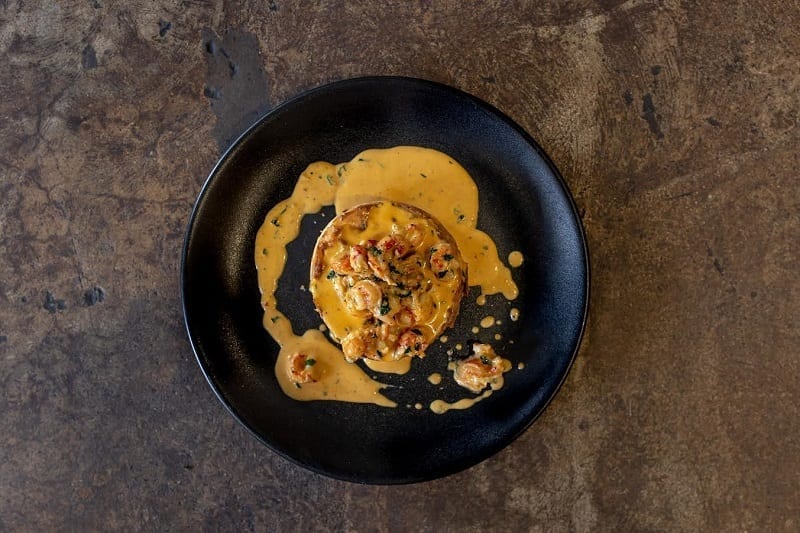 SDE: How often did you eat alligator while you lived in NOLA?
Q: I actually did not eat it too often. New Orleans has too many other delicious things to eat, so I was always trying new things I'd never tasted before.
SDE: Do you think this dish will be well-received by San Diegans? Why?
Q: Yes! So far, so good…people have been loving it at every event we've prepared it for. They always comment on how unique but tasty the sample is.
SDE: What is the best wine, beer or cocktail to pair with this dish?
Q: I'd opt for either a dark beer or a light rosé to pair with the Alligator Cheesecake. Louisiana Purchase will feature a great beverage program, so guests will easily be able to enjoy either.
Louisiana Purchase is slated to open in March of 2019 and is located at 2035 University Ave., San Diego, CA 92104. Be sure to follow along on social media to stay up-to-date on what's coming.