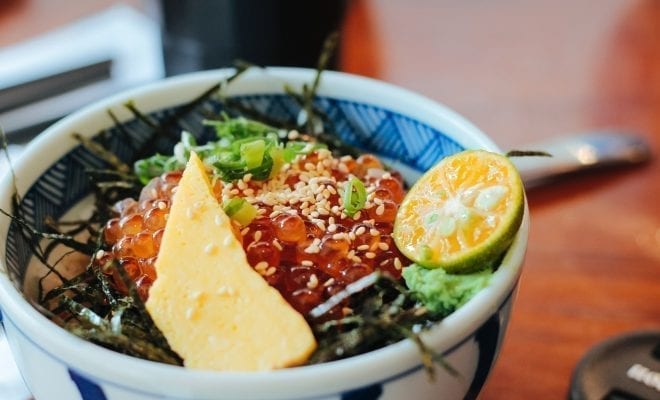 Dining
What's Cooking at the Little Italy Food Hall
By
|
If you haven't made your way to Little Italy's newest addition to its already thriving food scene, you ought to check it out the next time you're in the neighborhood. The Little Italy Food Hall is located right in the heart of this popular neighborhood and has something for everyone, including a bar that boasts San Diego's best brews, craft cocktails, and wonderful wines to pair with your made to order eats. This upscale food court has a carefully curated a lineup including Ambrogio15, a gourmet pizzeria that has imported a traditional pizza oven from Italy, along with a crew to install it, to replicate the Milan-style pizzas made popular at its flagship location in Pacific Beach; Mein St. Asian Kitchen, a new concept offering Asian comfort foods such as dumplings, wings and boba teas; Roast Meat & Sandwich Shop, who will introduce build-your-own Superfood Salads alongside their artisanal sandwiches, whole roast chickens and beloved meatballs; Single Fin Kitchen by Chef Antonio Quindere, who has worked with celebrity chef Nobu Matsuhisa and will share his take on traditional Japanese Donburi; Wicked Maine Lobster conveying its New England heritage through Maine Lobster Rolls, Lobster Mac & Cheese, Clam Bake and Shrimp Baskets, Chowder and more; and Not Not Tacos by Sam the Cooking Guy offering an eclectic mix of "tacos" filled with unique ingredients. Expect the unexpected at Not Not Tacos.
We caught up with Chef Antonio Quindere as he was making one of Single Fin Kitchen's Donburi Bowls, Tuna 3. A traditional Japanese Donburi is defined as a "rice bowl" consisting of fish, meat, vegetables or other ingredients served over rice. At Single Fin Kitchen, Chef Quindere brings his favorite global influences to the traditional Donburi and expands it to a greater dimension. Using local seafood and vegetables, and combining them with vibrant flavors, our take on Donburi is an experience worth traveling to.
The Tuna 3 showcases the versatility of tuna by containing three different preparations of the fish. He starts off with white rice and adds sesame oil, olive oil, and then seasons it with sesame seeds and a popular Japanese seasoning called furikake. He then adds cucumber salad and pickled vegetables. He tops it off with tuna tartar, seared toro, and sashimi. Check our video with Chef Quindere below.