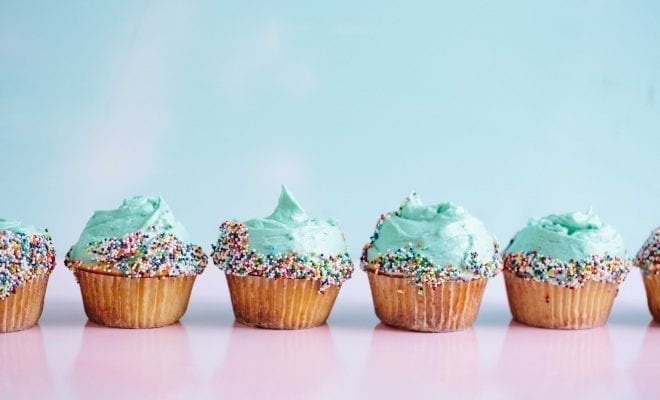 Dining
2019 Trend Watch: Unique Desserts Around San Diego
By
|
Desserts that incorporate healthier ingredients – think whole grains, avocados, fruit, and sweet potatoes – will be found across menus throughout the year, especially as consumers become more conscience about what they eat. Here are some San Diego spots that already offer healthier versions of some decadent desserts!
If you haven't yet tried Del Sur Mexican Cantina's Vegan Avocado Lime Ice Cream, you're in for a real treat! The South Park eatery created the one-of-a-kind dessert as a temporary menu offering, but non-stop requests from customers who'd fallen in love brought it back permanently only a few months later. The sweet combination of coconut milk, lime, sugar, and avocado, sprinkled with Tajin seasoning, makes for a great frozen sweet-treat that can be enjoyed all year round.
Wood Ranch, in Mission Valley, not only features award-winning barbecue but also offers a broad selection of innovative, healthy and beautifully presented salads, appetizers and homemade desserts, such as Mom's Deep Dish Cobbler. Made with peaches, whole grains, brown sugar and cinnamon, topped with a vanilla bean ice cream, you don't have to feel guilty after indulging in this after-dinner delicacy. And if you prefer a grain free treat, check out the flourless Warm Chocolate Cake.
A mochi a day keeps the doctor away, so come and get your fix at Tajima San Diego's go-to spot for authentic Japanese cuisine and ramen. Vanilla, green tea, mango, strawberry and chocolate flavors can be savored at both the Convoy and Mercury locations. As a lower calorie version of ice cream, mochi contains protein, calcium, potassium and even energizing Vitamin B – so go ahead, treat yourself.
Who says you can't have dessert for breakfast?! Stop into Spill The Beans any day of the week and start your day with an irresistible Chia Berry Bowl. While some wouldn't consider this a dessert, the combination of chia pudding, coconut milk yogurt, seasonal berries and seeds certainly tastes like a sweet treat. You can even opt to customize your breakfast bowl by adding agave, brown sugar, almond butter or more fruit to sweeten the deal.
Little Italy's Cloak & Petal boasts a menu of unique bites, from their appetizers to their sushi rolls named after local streets. Even after finishing your meal, you'll be tempted by the one-of-a-kind desserts served at this intimate and trendy spot. But if you're trying to make healthier decisions when it comes to sweets, ask about the Purple Sweet Potato Crème Brûlée. Served with cinnamon and berries, the sweet potato not only adds vitamins, potassium, and other nutrients, but also a tasty twist to this class French dessert.