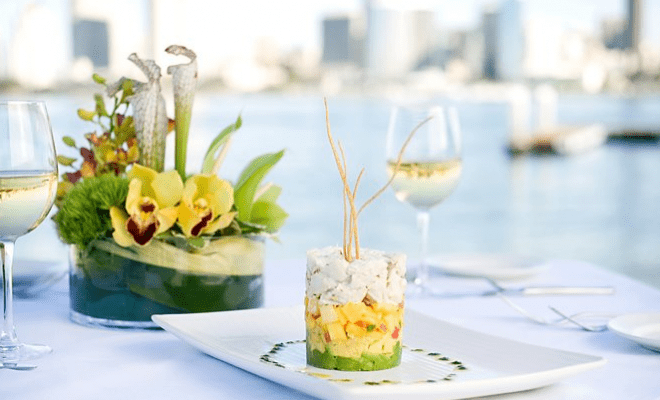 Dining
Delectable Dining by the Beach During San Diego Restaurant Week
By
|
Whether you're in need for a romantic dinner for two or a special night out with the family, San Diego Restaurant Week has dining destinations for any occasion. From Sunday, September 22nd, through Sunday, September 29th over 160 restaurants throughout San Diego County will be dishing out exclusive and customizable prix-fixe menu options inviting you to try some of Southern California's most delicious restaurants. Stop by the sunny coastal cities throughout San Diego for dinner meals made for every taste bud.
With countless esteemed and well-loved restaurants partaking and serving up foodie goodness with their unique Restaurant Week menus, don't miss your chance to try local cuisine with a beachside view. Restaurants give you the option of a two-course lunch for just $10, $15 or $20 per person or a three-course dinner for $20, $30, $40, $50, or $60. The coastal cities of San Diego are serving up dinner menus at an unbeatable price as well as impeccable dishes and local ingredients. If you're a foodie at heart with a love for the ocean, check out our favorite participating restaurants located just seconds from the shores.
Mission Bay
Oceana Coastal Kitchen offers a memorable bay-front dining experience at an iconic Mission Bay hideaway. Executive Chef Steven Riemeris' playful interpretation of classic dishes highlights the purity and flavors of local California produce and a commitment to sustainable ingredients. Upon entering the light and airy space, guests are greeted with a 25-foot long bar serving an expansive selection of oysters, fresh sushi, seafood platters and specialty items, such as yellowtail crudo, sesame white sea bass ceviche, king crab legs, tuna carpaccio, and more. Complementing the cold bar, Chef Reimeris' menu features a thoughtful selection of dishes from the land and sea. The Cold Smoked Niman Ranch Pork Chop pairs perfectly alongside goat cheese grits and spiced apple-almond slaw! Pair that with a cocktail from the Oceana cocktail menu and you have the perfect meal to indulge in. Click here for their 3-course dinner menu offered exclusively for Restaurant Week.
Bienvenue! Voted Best French Restaurant in San Diego, This quaint bistro, bakery, and wine shop serves California-influenced French cuisine in a small countryside environment. The French Gourmet combines the elegance of an old-world café with the casual ambiance of a neighborhood eatery. Whether you're stopping by to pick up a fresh-baked baguette, a chilled bottle of champagne, some delicious pastries from the bakery counter, or enjoying a delicious French meal accompanied by a glass of wine from their extensive wine list you'll leave satisfied to your heart's content. Stop by for an intimate dinner for two, casual dinners with friends, or a professional and friendly staff outing.
La Jolla
Fleming's Prime Steak House is an ongoing celebration of exceptional steak and wine. San Diego may be known for Fish Tacos, but Fleming's boasts an array of talented chefs who wholeheartedly embrace sizzling slabs. They offer a huge selection of prime beef—from an 8-ounce petit filet to 2.5-pound porterhouse—fresh seafood and an a la carte menu of delicious side dishes, plus 100 wines by the glass. Fleming's offers an engaging ambiance and lively environment to set the tone for a first-rate dining experience. If you're in La Jolla during Restaurant Week and have a craving for a perfectly cooked piece of prime beef, an amply portioned pork chop, a succulent lobster tail, classic steakhouse sides, and other elevated victuals amid an energetic atmosphere, count on Fleming's La Jolla to make your outing a resounding success. For their $50 three-couse dinner menu, click here.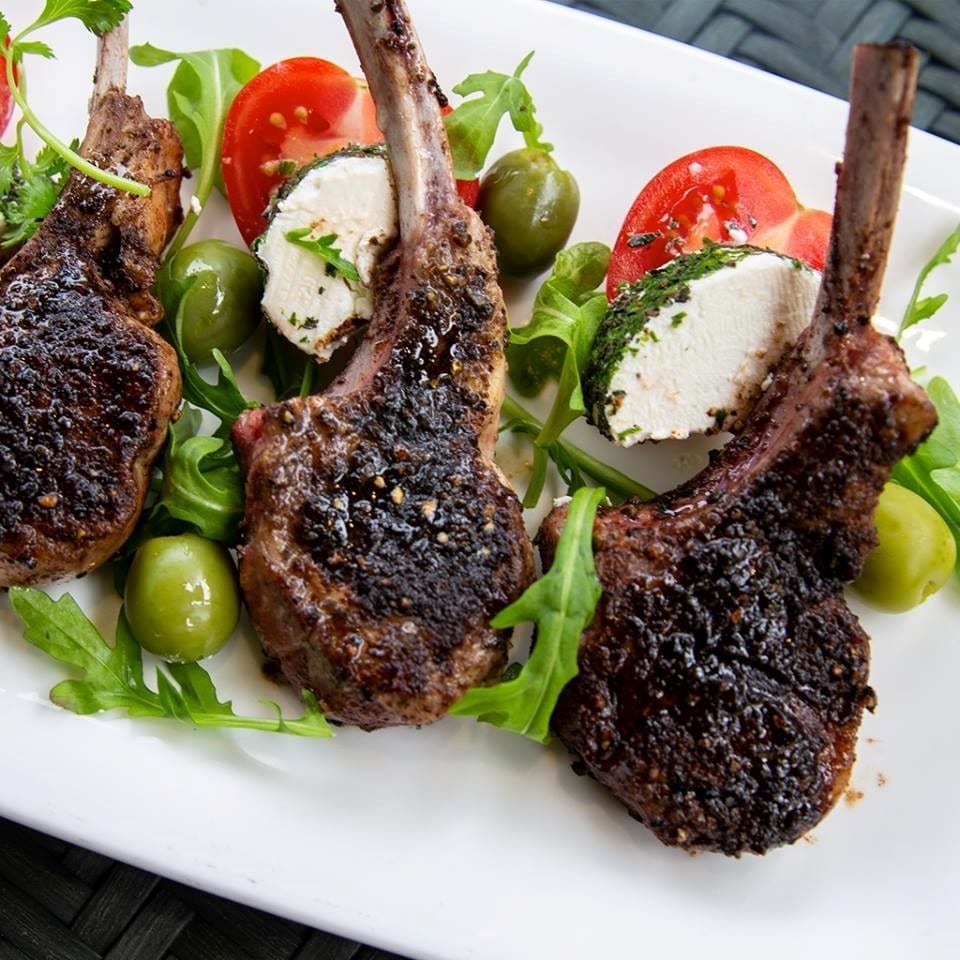 Take your taste buds on an extraordinarily delicious journey with The Melting Pot's signature fondue selections, including gorgonzola cheese, teriyaki-marinated sirloin, spinach, and artichoke ravioli, and bananas foster fondue. The Melting Pot is the perfect location to celebrate various special occasions such as Birthday's, overdue date nights, or just because. Choose 1, 2, 3, or more courses and pair each with the perfect beer or glass of wine from their extensive menu. If rich, creamy cheeses and chocolates sound like your kind of scene, grab a few friends and get together for conversation, cocktail, and some fondue your heart will surely melt for. The Melting Pot will be offering a $20 lunch menu, and a $30 dinner menu during SD Restaurant Week.
Coronado
Serea is proud to bring an exquisite sea-to-table dining experience to San Diego in a comfortable yet sophisticated setting. Located just steps from the beach in the legendary Hotel del Coronado, the restaurant's key focus is the bounty of the sea. The menu focuses on sustainable seafood, with a coastal menu that spotlights the best of the region's oceans, farms, and fields, ranging from the California Coast down to the Baja Peninsula. Creative cuisine with a global flair is prepared by San Diego's own Chef Jojo Ruiz, who created elegant, fresh dishes with just a hint of Mediterranean flair. Serea is the ideal place to celebrate the best that Southern California has to offer in a beautiful seaside setting. Enjoy the soothing sounds of the ocean as you feast on their $60 dinner menu with family and friends.
Nestled in the Coronado Ferry Landing Marketplace, Peohe's offers spectacular views of the San Diego Bay and Skyline at the water's edge. While their focus is on fresh tropical seafood dishes, they offer scrumptious prime rib, hand-carved steaks and traditional favorites perfect for any palette! Their all-new wave sushi bar features innovative rolls and unique sushi creations perfect for sushi loving foodies! You can't miss their stunning new presentation of Coconut Crunchy Shrimp, housed in an edible shell with a delicious new sauce trio, or try out the $30 and $40 Restaurant Week Menu to highlight all of your senses with many guest favorites enticing you to come back and try them all.
Tickets are not necessary for this delectable week of discounted dining, but reservations are highly recommended. Visit SanDiegoRestaurantWeek.com for more information, including a list of participating restaurants, or to make your reservations in advance.