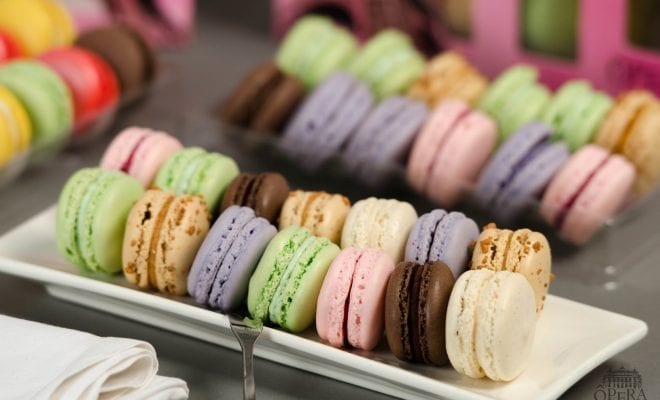 Dining
A French Dining Extravaganza in San Diego; Welcome to Opera Cafe and Patisserie.
By
|
One of the best parts about living within the vicinity of a big city is by far the food. In each city, there is sure to be a specialty, but generally you will find a good variety of ethnic cuisine. San Diego, being close to the Mexican border, is known for its great Mexican food. You can find authentic eats and an authentic feel in Old Town, a quick burrito to go at one of the thousands of Mexican fast food shops, and many other favorites sprinkled throughout the county. While we love our tacos, there are many flavors to explore. From Thai to Japanese to Persian to Italian, and many others, we've got you covered. Perhaps French is your style?
If you are looking for a fabulous little brunch with a French feel and happen to be in San Diego, you are in for a treat. Opera Café and Patisserie is a local favorite specializing in breakfast, lunch, and a fantastic variety of sweet treats. They also have amazing espresso drinks. Opera started off in 2002 with a goal of offering delicate French desserts at an affordable price. By paying meticulous attention to detail while creating gorgeous artisanal sweets, they have done just that. While you can find Opera desserts in several locations including Zumbar, Elixir, and Whole Foods, you can also get them at their café.
Aside from dessert, Opera Café and Patisserie has a variety of omelets, salads, soups, sandwiches, and specialty dishes. From seafood risotto to almond crusted goat cheese salad, you are sure to be amazed. Don't forget to try the truffle fries! The best part is that Opera does not break the bank. Because they are located in central Sorrento Valley where many businesses operate, they serve both professionals and other locals who come for a quaint dining experience. The staff members at Opera are always friendly and accommodating. They make recommendations and give out complementary desserts when you order the specialty dish.
The favorite. One of the most well-known desserts at Opera and many other French patisseries is the Macaron. They are small enough to eat a few, come in several flavors, and are melt in your mouth delicious. With a light crisp on the outside, and soft exploding flavor on the inside, it's easy to see why they are so popular. Because Opera knows you will probably want to take some to go, they sell variety packs of these little delights.
If you are looking for a fabulous dining experience without all fuss of formal attire, be sure to check out Opera for brunch.
---
Jessie Marchese is a native San Diegan with love for health, wellness and good eats. See her lifestyle blog here: www.haveyourcakeandeat.com. She can be reached at jessieemily@gmail.com.
SaveSave
SaveSave
SaveSave