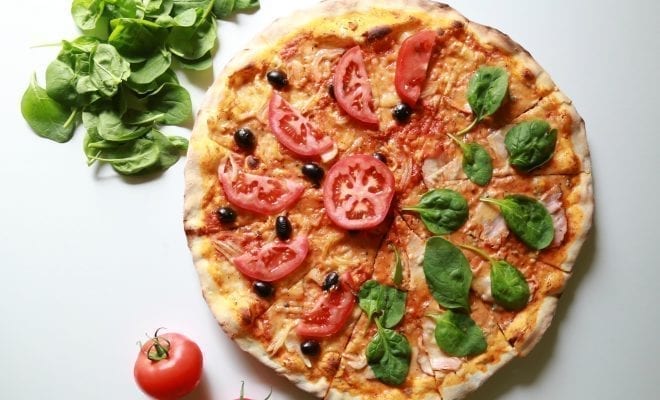 "Tomato Pizza", Pixabay, CC0
Dining
Deep Dished Pizza from the "Windy City"
By
|
You don't have to go all the way to the "windy city" to indulge in astounding deep dish pizza. San Diego can answer to your deep dish pizza needs, and we're giving you the inside scoop on where to find your new pizza hot spot. Start eating quality pizza with fresh ingredients, and embrace another cities pizza, which you won't be disappointed with. Deep dished pizzas are simply a type of pizza with thick dough, thick crust, and a whole lot of marinara sauce. San Diego is taking notice of the trend of this pizza, and making it their own. With numerous establishments to explore the deep dished option, you are able to discover different places and be a part of the culture that deep dished pizza creates.
At Lefty's Chicago Pizzeria. This pizzeria was inspired by boutique shops based in Chicago, and it was time to let San Diego enjoy the flavor of delicious deep dished pizza. There are also other tasty foods inspired by the windy city that are available at Lefty's. Deep dished pizza is perfect if you love the taste of carefully crafted pizza pies, that are thick with dough. You can also get a thinner option, and enjoy crispy pizza that will be just as delicious.
Another delectable place to enjoy the taste of deep dished Chicago style pizza, is at Asaggio Pizza in Seaport Village. This authentic restaurant is located with a water front view, and has wine and beers available as a side to your deep dished pizza. Jerry Biship grew up in Chicago, and brought his love of deep dished pizza to the San Diego city. Dedicated to the craft, Jerry has created an empire of some of the best deep dished pizza in the west. Choose from deep dished and thin crust pizzas, while also considering hot subs and an assortment of pastas. Enjoy a night out with your family in an environment and a view that will create the ultimate ambiance.
Berkeley Pizza is the ultimate place for a craft beer and delicious stuffed pizza pies. You can call ahead and order for pick up, or call ahead to order to ensure that you can eat your pizza as soon as you sit down. Choose from an assortment of toppings such as spinach, pesto, pineapple, artichoke hearts, salami, and much more. Enjoy the diverse pizza toppings, while indulging in beers and the sliced combo special. Or you can make your taste buds tingle with flavor by exploring the signature pizza, a blend of cheese, spinach, and mushrooms.
San Diego is filled with numerous places that will let you indulge in a deep dished pizza pie. These three restaurants are bringing the style of deep dished pizzas to our lively city, all for your enjoyment. If you've never tried the deep dished style, you will soon be addicted to the thick dough, and enjoy the overload of red sauce. Enjoy a night out on the town, and be influenced by the windy city eating life style.