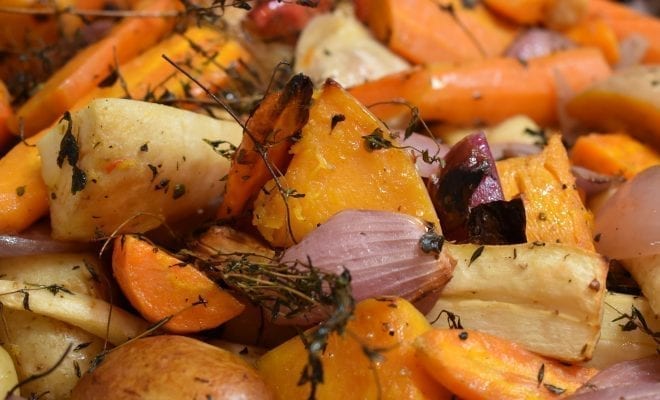 Dining
3 Delicious Slow-Cooker Recipes
By
|
Slow cookers are an easy way to make delicious dinners for those who don't have time to spend cooking after a long day. Check out these simple slow cooker recipes you can use for your next meal.
Red Beans and Rice with Andouille Sausage
Prep Time: 20 min
This traditional Louisiana dish is the perfect amount of spicy and is a great meal to have as the weather begins to cool down.
1 pound dried small red beans or kidney beans

1 1/2 quarts water

3 ribs celery, diced or sliced, about 1 heaping cup diced or sliced

1 large onion, chopped

2 cloves garlic, minced

2 bay leaves

1/2 teaspoon (or more) crushed red pepper flakes

1 tablespoon vegetable oil

1 pound spicy andouille sausage, diced

1/2 cup diced green bell pepper

2 cups long-grain rice
Step 1: Place dried beans in cold water and rinse them. Once rinsed placed, placed beans in slow cooker.
Step2: Add 1 ½ quart of water along with celery, onion, garlic, bay leaves, crushed red pepper flakes.
Step 3: Cook mixture on low for 6 to 7 hours until beans are tender.
Step 4: Heat vegetable oil in a skillet and add andouille sausage. Cook until lightly browned.
Step 5: Add sausage and bell pepper to beans, and season to taste.
Step 6: Cook rice using a rice cooker, then serve sausage and beans on a bed of white rice.
Crock Pot Onion Soup Beef Pot Roast
Prep Time: 15 mins  
A pot roast is the quintessential slow cooker recipe, and there's nothing like a hearty pot toast to come home to after a long day.
3 to 4 pounds lean beef chuck roast  (or roast labeled "pot roast")

Optional: 2 cups baby carrots

Optional: 2 pounds new potatoes (cut into 2-inch chunks)

2 (10.75-ounce) cans condensed cream of mushroom soup

1 (1-ounce) packet dry onion soup mix

1 1/2 cups water
Step 1: Cut vegetables and peel potatoes.
Step 2: Place vegetables, and pot roast in slow cooker. Season with a dash of salt and pepper.
Step 3: combine condensed soups, onion soup mix, and water. Mix thoroughly.
Step 4: Pour mixture over vegetables and pot roast, then cook on low for 8-10 hours or until tender.
Step 5: Mix in 2 tablespoons of flour mixed with cold water in a slow cooker in order to thicken the gravy. Serve and enjoy!
Slow Cooker Orange Chicken
Prep Time: 20 minutes
Breaded chunks of chicken smothered with sweet and savory Asian sauce definitely needs to be on your dinner menu tonight. No need for takeout when you can have an authentic homemade Asian inspired meal in the comfort of your own home.  
1 1/4 lbs boneless skinless chicken breasts cut into 1-inch chunks

1/4 cup cornstarch

salt and pepper to taste

1/4 cup vegetable oil

3/4 cup orange marmalade

1/4 cup low sodium soy sauce

1 tablespoon rice vinegar

1 teaspoon sesame oil

1/2 teaspoon minced garlic

cooking spray

1 tablespoon sesame seeds

2 tablespoons sliced green onions
Step 1: Mix chicken into a bowl with cornstarch, salt, and pepper. Toss until chicken is fully coated.
Step 2: Heat oil in a large pan, and cook chicken for 3-4 minutes until each side is browned.
Step 3: Add chicken to slow cooker.
Step 4: Whisk orange marmalade, soy sauce, rice vinegar, sesame oil, and garlic in small bowl, then pour sauce over the chicken and gently stir.
Step 5: Cook on low for 2-3 hours.
Step 6: Sprinkle with sesame seeds and green onions, then serve.