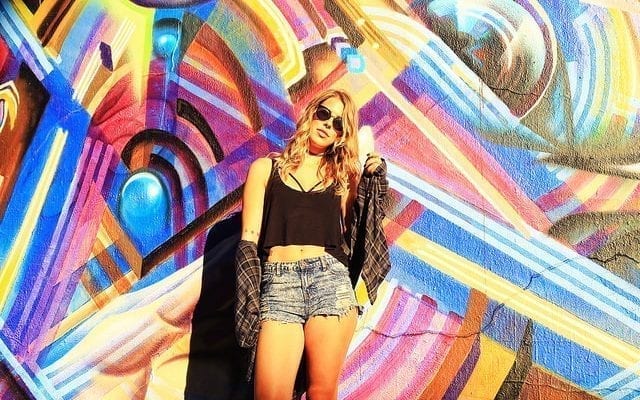 Photo from Hamza Daoui via CC by 2.0
Arts
Where to Find the Best Street Art in San Diego
By
|
San Diego is fortunate enough to host a thriving art community. All across the county, artists are lucky enough to display their talents on the streets and sides of buildings, creating a flourishing street art scene. Here are some of the best communities in San Diego that are known for their stunning street art, so go and check them out.
Barrio Logan
With a long and storied history steeped in the arts, Barrio Logan can claim some of the most sweeping art murals in all of San Diego. Many of the murals you'll find here depict the life and hardships of San Diego's Mexican Community. Their renowned artistic area is known as Chicano Park, and is home to one of the largest collections of Chicano murals throughout the entire world. Here you'll find countless local artists works, included murals painted by Guillermo Aranda, Yolanda Lopez, and Victor Ochoa, along with creative groups like the Toltecas en Aztlan.
Normal Heights
Starting on Adams Avenue near I-805, you can walk along the streets of Normal Heights and find some incredible street art painted on some unconventional mediums. Normally drab looking power boxes have been transformed into stunning works of art from local artists, some even unknown but still adding their artistic flair to the streets. In addition, there are many murals dotting the walls. Some businesses have even been transformed into entire buildings decked out in charming artwork. Here you'll find some of the more bohemian styled street art of San Diego.
Carlsbad
This coastal community is no stranger to the wonders of street art. Some larger works of art have been commissioned by various sources, but you'll also find some hidden gems that are the work of lesser known street artists, though this doesn't mean they're any less remarkable. As this is a coastal community, be sure to catch the various street artwork along the village, before they completely succumb to the weather.
Encinitas
Running along with the charming coastal cities of San Diego, Encinitas is also home to a thriving street art scene, clearly influenced by its beach living residents. I'd recommend checking out the wonderful murals around Swami's Cafe, Berry Brothers, Kook's Cafe, and Honey Cafe. Much of the street art here centers around climate change, the effects of global warming on local environments, and marine life.
North Park
Here you'll find such a heavy concentration of creative street art in such a small area that you'll find it tough to be able to take it all in in one day. You'll see a vast collection of detailed murals, along with smaller works of art that are just as minutely detailed as their larger counterparts. During the colder months, you'll even notice that some businesses like to set up lovely street sculptures outside their doors in honor of the creative minded city.