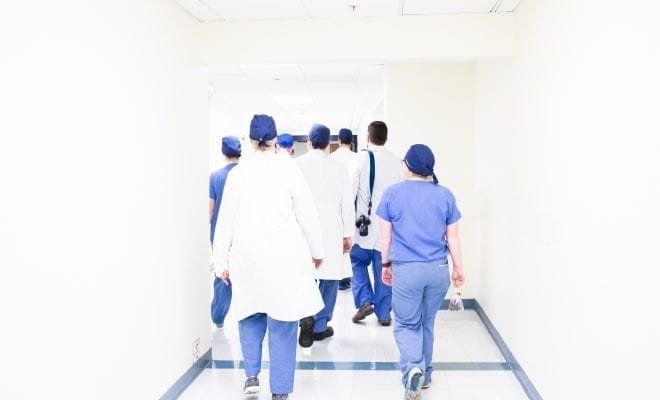 News
Hospital Prices Will Be Required to Post Prices Online Starting January
By
|
Navigating the American healthcare system has long been a tedious and complex task, with patients sometimes finding themselves at the foot of massive hospital bills encumbered with exorbitant fees for seemingly simple procedures. A notorious example of this happened several years ago, when a woman was charged $39.95 to hold her baby after labor, with the bill classifying it as "Skin To Skin After C-Sec." Or take for example when Malcolm Bird took his daughter to the ER for a deep cut on her pinkie, only to have the doctor slap a band-aid on her finger and promptly charged him a whopping $629.00.

While hospitals may still have positively mundane charges like this these, there is a light at the end of the tunnel that will provide greater transparency for patients. Starting January 1st, a new regulation will take effect requiring hospitals to post the prices of their services online for all to see. Announced by health and human services secretary Alex Azar back in April, the new rule, called the Inpatient Prospective Payment System, hopes to bring much needed transparency to a health care system that has been plagued by outrageous hidden fees. The changes will also help make it easier for patients to access their medical records if they choose to do so.

Under the Affordable Care Act, hospitals are already required to make pricing public, but starting 2019, this information will be available in an online format that can be downloaded by anyone. The rule will also apply to psychiatric hospitals, critical access hospitals, rehabilitation facilities, and Centers for Medicare and Medicaid. To keep health care facilities accountable to the rule, Medicare reimbursements for the institutions will be based upon its quality of information-sharing and accessibility for pricing and patients health records.

While these changes are highly welcome, there is some concern that online pricing could cause confusion for patients. The pricing posted online may not match what is paid by patients insurance provider of Medicare. There is also the concern of patients not easily being able to discern what constitutes a fair price at a hospital. The rule also does nothing in the form of helping reduce overall health care costs, nor does it limit the price for services.

Nonetheless, Azar says he believes the changes will stimulate market competition and bring down costs by putting "patients in charge of their care and [allowing] them to receive the quality and price information needed to drive competition and increase value."