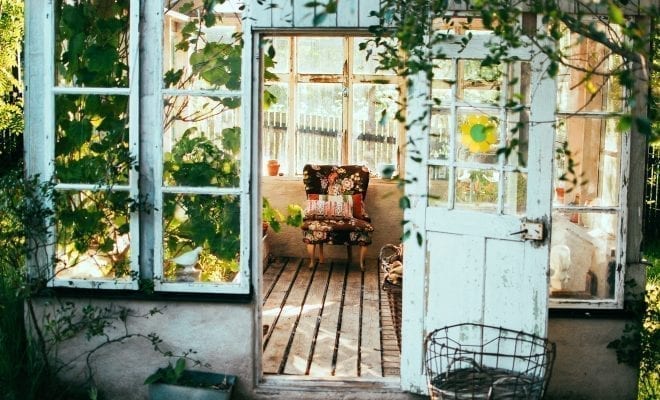 Dining
Al Fresco Dining: Secret Garden Vibes
By
|
There's nothing like a lush green scenery to compliment your meal. Maybe it's the color or the feeling of being among nature, but whatever it is, these restaurants have plenty of greenery on their patio dining areas, making for a lovely way to spend an evening.
Nestled within San Diego's historic Balboa Park, The Prado features wonderful American classics emboldened with Latin flair, all with a secret-garden setting making it the perfect place to grab a bite to eat after walking the ground of the park.
Catch a glimpse of the wonderfully satisfying pasta-making process at Cesarina, then enjoy your meal on the outdoor patio complete that has all of the charm and couture a warm Italian eatery. Plus, the desserts here are made fresh, with a rolling cart offering Tiramisu, Coppa Gelato, and much more!
This California-inspired Italian kitchen and wine shop features an intimate glass dining room and a gorgeous upper level outdoor patio. Enjoy a meal made from delicious sustainably-sourced ingredients, along with a glass of wine from their extensive list of offerings. Entrees include dishes like house-made pastas and pizzas.
Located in the village of La Mesa, this quantity kitchen + garden offers a laid-back bohemian setting making it perfect for both casual gatherings and intimate dinners. Bring the kids along, as Bo-beau features a life-size retrofitted school bus in the courtyard that they are encouraged to play in, leaving you to enjoy a relaxing evening out.
A French-inspired eatery complete with a beautiful courtyard patio with a roaring fireplace that makes for a cozy backyard vibe at night. Come out and enjoy an evening filled with great cocktails and rustic French cuisine.
Cafe 21 – University Heights
Known for its farm to table dishes and selection of craft cocktails, Cafe 21 offers a lovely outdoor patio section perfect for a warm afternoon lunch. Try out their Sangria flights, each prepared with unique flavors.
With one of the most immersive beer gardens you'll ever see, drinking and dining at Stone Brewing is an experience unlike any other.
A lush Japanese-style garden complete with a koi pond make for exquisite scenery while enjoying a famous craft brew and one of their mac-n-cheese skillets.
The outdoor area here is complemented by lush trees and vividly green plants that contrast beautifully with the exposed brown brick, perfect for the chic European flair the place has going.