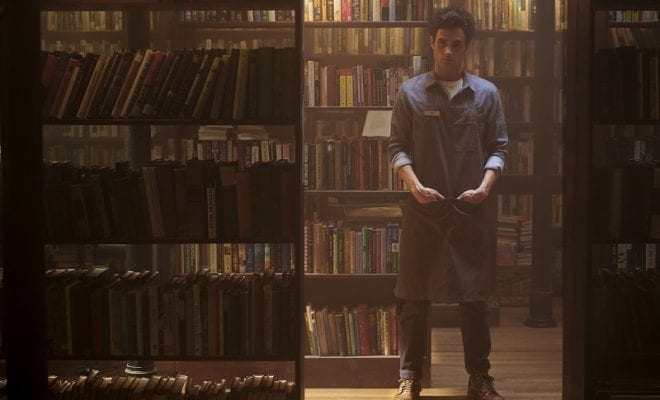 Courtesy of Netflix
TV
Netflix's 'You' Season 1 Review
By
|
Penn Badgley shines in a dangerous and sexy cat-and-mouse game that is perfect for Gossip Girl fans.
The thing that one needs to know about You is that its divisive, and that is by design. The show is about a clever bookstore manager who uses his Internet skills to make the woman of his dreams fall in love with him, but something dangerous seems could be brewing as his obsession grows. Now, this might rub some people the wrong way. Audiences might have some mixed emotions while watching. Now, you have to make something a little uncomfortable with the expectations that are put on the idea of romance and love, so people can really think about it. And that is exactly what You is able to accomplish in its first season, now available on Netflix.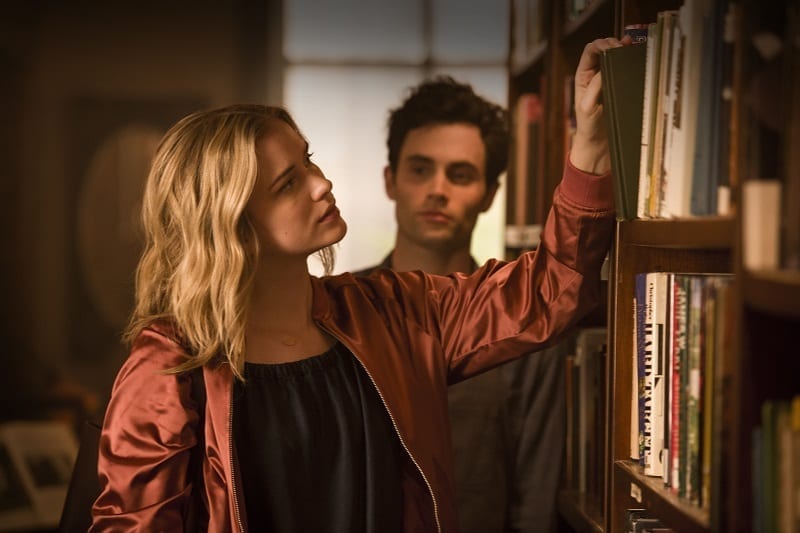 You had originally aired on Lifetime and now has moved to Netflix with a second season on the way. It is based on the novels by Caroline Kepnes of the same name. The show is so insane that it will keep you excited and engaged. The series plays with the extreme and unrealistic way look at relationships and modern dating. Here comes Joe Goldberg (Penn Badgley), the "Mr. Nice Guy With Issues" at the center of the show. His story is about pain, obsession and toxic masculinity. Joe is seemingly a good guy who has had a tough childhood raised by a real SOB manipulator. Joe believes he is a good guy, he's a protector. He wants to find someone who can see who he truly is and love him, especially after being rejected by his last love Candice.
Now, in walks a new love who catches his eye. Guinevere Beck (Elizabeth Lail), an aspiring writer and what, society assumes, every ideal girl is supposed to be. Beck, as she prefers to be called, lives in this bubble where attractive people get everything they want. She has an awesome apartment, great teacher's assistant job, and rich friends who have no care in the world, especially her bestie, Peach Salinger (Shay Mitchell).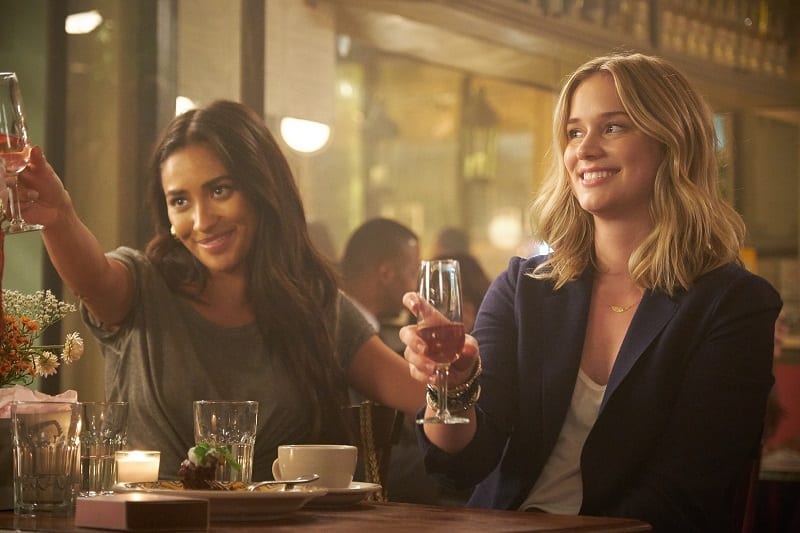 In the beginning, Beck is a little insufferable, but that's the point. She's careless, selfish and lets men use her. She wants things to be handed to her instead of doing any real work to earn it. She's a "writer" but is barely seen actually writing. She comes off as independent but lets her rich friends pay for everything, and she wants a man to come and save her – she is your classic damsel in distress. She has boundaries (very few), but they're there, but she doesn't seem like a bad person. She has good-intentions, but has the same habits men and women all show, to some degree, when it comes to love – and that is exactly how she gets tangled up with Joe.

Penn Badgley is doing some of his best, most unexpected work in the series. His playful face and natural charm create the perfect mask for the "Mr. Nice Guy With Issues" that hides underneath. The added bonus of Joe's inner dialogue helps the series in a way that shows how unstable he really is, despite his charm and warm smile. His narration highlights his constant need to be in control and how her unresolved issues make Beck the perfect target of his obsession. The show is so crazy and intense that you just can't look away no matter how much you want to.

Critic Rating: 4.5/5 stars