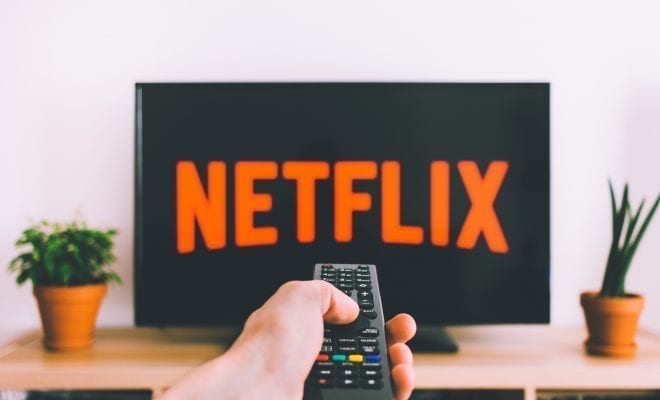 TV
The Best Netflix Original Series to Binge Today
By
|
In 2013, Netflix changed the game by unveiling its first original series, House of Cards. Since then, the streaming company has released more than 70 original series. With such a wide variety of originals to choose from, it can be overwhelming trying to sift through them all to find the one you'll burn through in one weekend. Thankfully, we're here to assembly the best of the best for you to check out.
Black Mirror
Living in the technology age, Black Mirror is a hard-hitting anthology series that displays the dark side of tech and how it affects our lives. Each episode explores hypothetical possibilities surrounding the unchecked advancement of technology, and are often quite disturbing but extremely thought provoking. With four seasons, Black Mirror should be at the top of everyone's must-watch list.
Ozark
After a financial planner-turned money launderer for the cartels finds himself on the run after a falling out with his drug-lord boss, him and his family are forced to start anew in the Ozark mountains of Missouri. Starring Jason Bateman, Ozark is as dark as they come, drawing comparisons to Breaking Bad. Bateman is spectacular alongside co-star Laura Linney, who plays his wife, and Julia Garner is particularly good as the trashy Ruth Langmore.
Stranger Things
Probably the most popular of Netflix's recent original series, Stranger Things delivers a fantastic blast of nostalgia while still telling a gripping story with an incredible cast. When 12-year Will Byers goes missing in the small town of Hawkins, IN, his mother begins thinking some supernatural forces at work behind her son's disappearance. As the show goes on, the mystery only deepens, drawing you further in with a smart blend of supernatural and science.
The Crown
This show follows the life of Queen Elizabeth II, the still-reigning Queen of England, across different periods of her life, beginning in 1947 with her marriage to Prince Philip of Edinburgh. Everything from the production value to the historical accuracy, The Crown is a fantastic show across the board. It has a unique casting, with each season sees the role of Elizabeth played by different actresses, but this only adds to to the compelling nature of it.
Daredevil
Netflix has produced a number of Marvel shows, but Daredevil stands out among the rest. This show displays the darker side of Marvel, with blind vigilante Charlie Cox spending his days protecting the citizens as a lawyer, while at night he dons the mask of Daredevil, fighting the criminal underworld. Daredevil is a visceral portrayal of one of Marvel's most unique superheroes, and the villains in each season are truly memorable.
Mindhunter
This crime drama explores the dark recesses of a serial killers mind, following FBI agents who are tasked with interviewing and such people in order to help build personality profiles to better understand what makes these people tick. While an overall bleak title, Mindhunter is a fascinating peek into real-life serial killers complimented with downright creepy performances.
Narcos
Detailing the rise of Colombian cocaine cartels, Narcos follows DEA agents Murphy and Pena who are tasked with taking down legendary drug kingpin Pablo Escobar. Narcos offers a fascinating glimpse into Escobar's life and the chaos he brought to Columbia in the mid 80's.