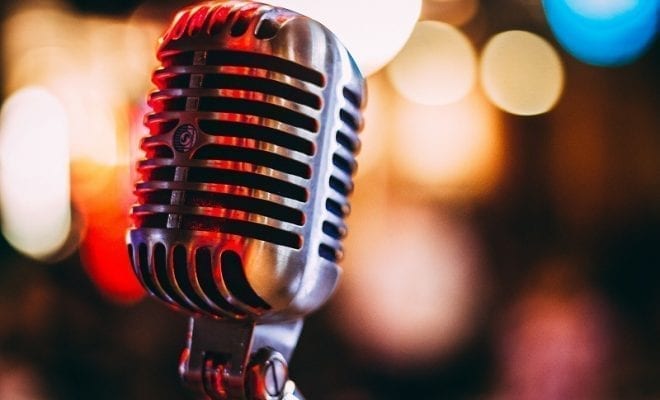 TV
Best Comedy Specials on Netflix Right Now
By
|
Netflix is the place to go for you to get the best-of-the-best when it comes to stand-up comedy. In recent years, Netflix has expanded its stand-up comedy offerings in huge ways, with some of the biggest names in comedy releasing their own specials on the streaming platform. While there are hundreds of titles to choose from the Netflix catalog, here are some of the best standouts among the bunch that you have to check out. If you're in need of some side-splitting laughter to fill your day, check out these tremendous comedy specials available to stream now. 
John Leguizamo – Latin History for Morons
This one-man stage show has gone on to win a Tony Award, as John Leguizamo delivers a fascinating performance delving into the history of Latin America that is both humorous and educating. Complete with chalkboard, assorted props, and continuous stand-comedy, this must-see special is wholly unique to add to the stand-up world.
Hasan Minhaj – Homecoming King
This is the first special from the former The Daily Show correspondent, and it's quite a gem. It delves into an analysis of the immigrant experience in the US, as he relays his personal experiences growing in an Indian-American Muslim family. With each bit delivering plenty of unique and heartwarming stories about his fascinating life.
Michael Che – Michael Che Matters
This Saturday Night Live comedian is known for making you really uncomfortable, but seems to guide you along to a fit of laughing with the way he tells his jokes. In this hour long special, Michael Che tackles hard hitting subjects like gun control, racism, and the duality of evil people in the world. No matter what, he is no stranger to delivering his content without any regard for political correctness, which is maybe exactly what you need when it comes to stand-up.
Fred Armisen – Stand Up For Drummers
The effortlessly talented Fred Armisen is back with another cutting edge special. As the drummer and bandleader for late night talk show host, Seth Meyer, Armisen brings his signature brand of comedy in his newest special titled: Stand Up For Drummers.
Chris Rock – Tamborine
One of the very best in the stand-up scene, Chris Rock proves once again that he is amongst the greats. Tamborine features a contemporary stand-up performance that is rife with intimate material that will have you bent over in laughter. Mixed in with stories on his personal shortcoming, his penchant for arrogance, and a host of other sensitive material, Tamborine truly is a great special any comedy fan should see.