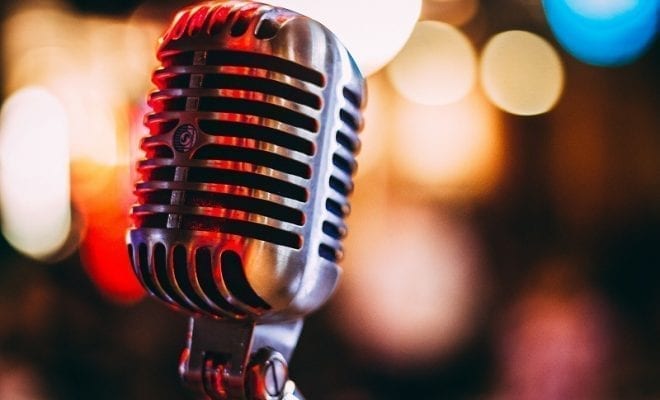 TV
Best Comedy Specials on Netflix Right Now
By
|
Netflix is the place to go for you to get the best-of-the-best when it comes to stand-up comedy. In recent years, Netflix has expanded their stand-up comedy offerings in huge ways, with some of the biggest names in comedy releasing their own specials on the streaming platform. While there are hundreds of titles to choose from the Netflix catalogue, here are some of the best standouts among the bunch that you have to check out. If you're in need of some side-splitting laughter to fill your day, check out these tremendous comedy specials available to stream now. 
Jim Jefferies, Bare
A veteran in the comedy game, Australian comedian Jim Jefferies new special does not disappoint. Jeffries deftly picks apart the ironies of American life, all the while navigating through the turmoil of today's political atmosphere. His wildly popular bit on gun control is proof enough that Jeffries is exceptionally tuned into a country that is unlike his own. This is all balanced with the obscene amount of crude humor only made funnier by his signature Australian accent.
Iliza Shlesinger, Elder Millennial
Just released last month, Iliza Shlesinger once again proves that she is one of the most relatable comedians out there. With Elder Millennial, she touches on the intricacies of being a millenial in 2018, and all of the trials and tribulations that comes along with it. Between the laughs, you'll quickly realize the genuine truth behind her words, which is a pleasant surprise in today's world.
Bill Burr, I'm Sorry You Feel That Way
This black-and-white special perfectly personifies the type of comedy Bill Burr brings to the table: straight to the point. There is no razzle dazzle to be found in this performance, as Burr gets down to business about, well, whatever the hell he wants. There is no holding back from Burr, who moves from topics regarding relationships to local weather. Either way, his charismatic attitude is enough to pull you in the from the jump.
Sarah Silverman, A Speck of Dust
This 40-something comedian is showing no signs of slowing down. Silverman lays on the charm and shock-value, while touching on a litany of personal subjects with her own special blend of comedy. This special shows that Silverman has matured in material, but don't worry, the signature gross-out punchlines are still there.
Jerry Seinfeld, Jerry Before Seinfeld
This comedy icon explores his early stand-up career before achieving global attention as one of the most successful comedy performers of all time. This special could be broken down as part documentary, part stand-up, as your given a tremendous dose of Jerry's timeless humor.
Anthony Jeselnik – Thoughts and Prayers
Viewer beware: Jeselnik does NOT hold back when it comes to outrageously offensive material, but for those who have a propensity for the darkest of humor, he's your man. Hated by some, but loved by many, his distasteful, yet profoundly intelligent humor is unlike anyone else in the game. Previously the host of The Last Comic Standing, Jeselnik has since taken the comedy world by storm, and this special is something that'll stay on your mind long after finishing it.