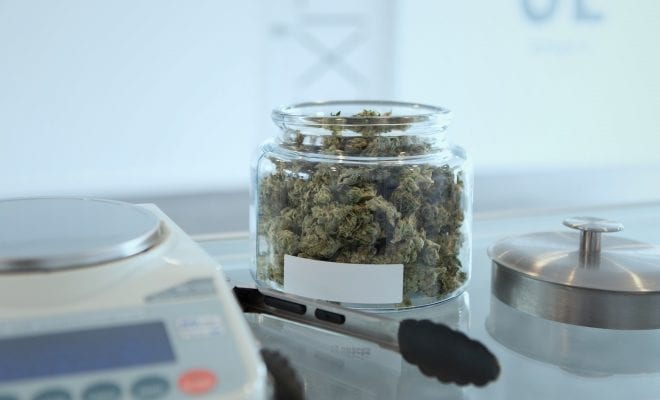 News
Weedmaps Will No Longer List Unlicensed Cannabis Shops in San Diego
By
|
Weedmaps serves as the biggest and most widely used online cannabis shop directory, and now, the company has announced they will no longer list unlicensed businesses. The online company combines social networking with marijuana product listings and reviews. The decision stems from the goal to reign in the cannabis black market in California, which has recently been reported to be substantially larger than its legal counterpart. 
State regulators and legitimate businesses hail the announcement as a step in the right direction in eliminating the black market, where prices are considerably cheaper. With hundreds of unlicensed businesses relying on Weedmaps to advertise their services to the public, this sudden change will spell out the end for many of them. 
Weedmaps, founded in 2008 and based in Irvine, has been the go-to online directory for all cannabis enthusiasts. Customers can use the service to find nearby dispensary and delivery services, specialized products, and even a thriving reviewal system powered by thousands of customer testimonials.
San Diego currently only allows for a maximum of four cannabis retail outlets per Council District and 36 citywide. If you fire up Weedmaps, you'll be surprised to see hundreds of cannabis shops and delivery services, far greater in number than the supposed city allowance. 
While the cannabis black market has overshadowed the legal industry, the term is indeed slanted with a negative connotation to the many unlicensed, but well-operated cannabis services in San Diego. If you've purchased recreational cannabis recently, there's a good chance it was not at an officially licensed location in San Diego, especially if you reside anywhere past Torrey Pines. 
There's also a reason why these many aspiring businesses don't have the coveted licensed status: regulations, taxes, and fees make it all but unattainable in the current San Diego cannabis industry. Plus, let's not forget who these costs are eventually transferred to – the consumer.
Weedmaps does not want the decision to be seen as a slight to minority entrepreneurs who want to enter the legal recreational cannabis industry. The company said it will be launching an initiative to support unlicensed, minority-owned marijuana businesses as they become licensed. This will include free training, support, coaching, and free listing on the Weedmaps app for one year once they obtain their license.