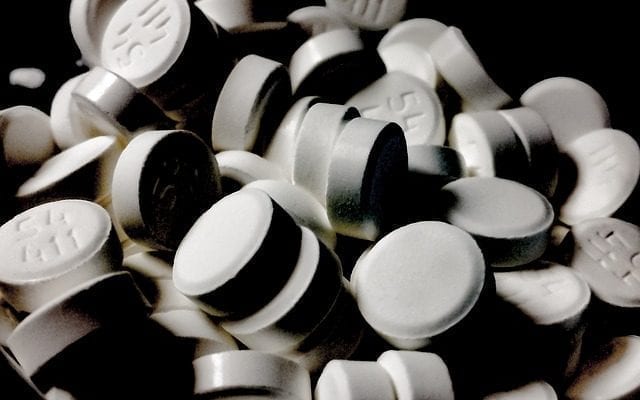 News
Trump calls for death penalty in new opioid attack plan
By
|
President Trump will formally announce a new call for death penalties for drug dealers, in a fresh attack on the growing opioid epidemic in America. The new plan, devised by the Trump administration, was announced today in New Hampshire, and is said to include a policy that will pursue the death penalty in the event it is appropriate under current law.
Several states currently have legislation that allows prosecutors to pursue heavier charges if a fatal overdose occurs. In Florida, drug dealers can be charged with first-degree murder and can face life in prison or death if they provided cocaine, heroin, or a powerful opioid called fentanyl to a person whose overdose overdose resulted in death.
With opioid related deaths on the rise, President Trump has been pursuing harsher punishment for drug traffickers. The measures  is part of a three-pronged approach in fighting drug abuse and overdoses. It is aimed at reducing demand for opioids by cutting back on overprescribing, cutting off supply of illicit drugs for domestic and international sources, and helping those who have succumbed to addiction.
President Trump has praised leaders of those countries where drug crimes are punishable by swift and brutal measures. Philippines President Rodrigo Duterte has led a brutal campaign against illegal drugs in his country, which has resulted in the deaths of more than 12,000 people, many of which without due process. Last spring, Trump applauded Duterte, saying it was an "unbelievable job". This led many to question the morality of these new measures being announced.
The United States is one of 32 countries that implement the death penalty for drug offenses. However, only seven of these nation routinely conduct executions for such offenses. They include Saudi Arabia, Iran Malaysia, China, Vietnam, and Singapore, along with the United States.
At a political rally a week ago, President Trump said "You kill 5,000 people with drugs because you're smuggling them in, and you are making a lot of money and people are dying." He continued on amidst a cheering crowd "And they don't even put you in jail. That's why we have a problem, folks. I don't think we should play games."
Despite this, there a experts in drug law that say the death penalty does little to reducing drug dealing and drug use. According to Georgetown Law professor Larry Gostin, he says "In the case of trafficking, the economic rewards are so lucrative and the supply networks so sophisticated that, in my view, it would provide no deterrent to organized crime." Experts say that in going forward with these new attacks on drug use, many low-level dealers and drug runners would be caught, leaving the leaders of criminal operations free to carry-on their activities.
Going forward, the Trump administration has put a large percentage of their time and resources in countering the opioid crisis in America. Over 65,000 people died from opioid related causes in 2016 alone, and that number continues to rise.