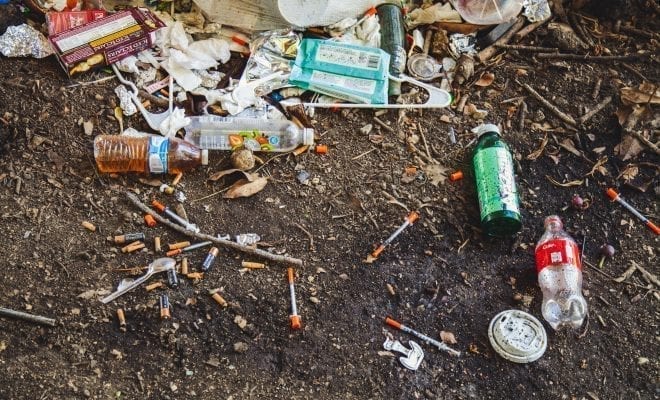 News
San Diego County Awarded Grant to Fight Opioid Crisis
By
|
Faced with record-breaking prescription drug overdoses, the County of San Diego is receiving assistance in the form of a grant from the Centers for Disease Control and Prevention to strengthen the fight against opioid use. The $6.5 million grant, which will be issued over three years, is a part of a $1.8 billion national push to control the rapid spread of opioid-related deaths. 
The County of San Diego is one of 16 cities or counties that were recipients of the grant, which is set to be officially accepted by the Board of Supervisors on September 24. The funds will go towards preventing overdoses, developing systems to detect such events, training to provide assistance in drug recovery and addiction, and building a better foundation of education that will help people understand the dangers of opioid abuse. 
"The shape of the opioid epidemic is evolving and so must our approach in preventing the deadly and addictive impact of opioids in the county," said Dr. Wilma Wooten, County public health officer. "This funding will help us take critical steps needed to help reverse the course of the growing opioid crisis."
Opioid overdoses have continued to rise in San Diego County over the last decade, mainly comprising of prescription drug abuse. However, in recent years, synthetic opioids like fentanyl have crept into the cities, posing an even deadlier trend to users. There has been an 82 % increase in deaths involving fentanyl, and that number continues to rise due to increased availability, low costs, and extremely high potency. 
In 2016, the County estimated the economic impact of fentanyl and other potent opioids totaled at nearly $1 billion. These losses are found in the loss of user productivity, increased health care, and criminal justice costs stemming from such use. 
"Access to treatment with addiction medications is integral to our efforts to reduce the harmful impacts of opioid misuse," said Dr. Luke Bergmann, director of County Behavioral Health Services. "This grant is good news for both the County's prevention and treatment efforts."
If you or someone you care about is struggling with opioid addiction, treatment and help can be found by calling the Access and Crisis Line at (888) 724-7240.