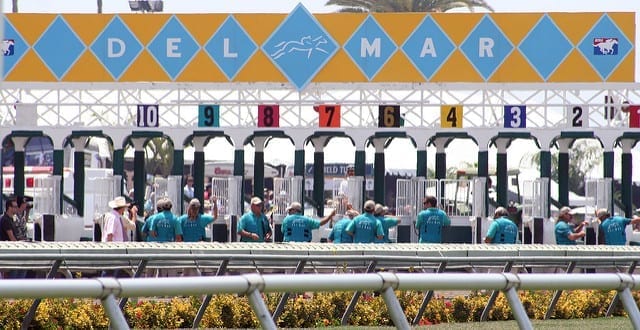 Entertainment & Events
The Future of the Del Mar Fairgrounds
By
|
The Del Mar fairgrounds have been a staple venue for much of San Diego's history, serving as the host for a variety of activities, events, and entertainment. However, as times change, the fairgrounds board speculates that adaptation will be necessary in order to continue serving as a premier destination for large San Diego events.
For years, horse racing has been the backbone of the 340-acre Del Mar fairgrounds, but as the public becomes more aware of the toll racing takes on the wellbeing of animals and the increased number of injuries, the district is searching for easy to replace a declining racetrack revenue. Faced with the advent of online gambling and sports betting, horse race wagering continues to be on the decline of fairground yearly revenue.
Of course, the San Diego County Fair has been a massively popular event every year, drawing in millions of people. Fair attendance continued to increase since its inception in the 50's, hitting its all-time high of 1,609,481 guests in 2016. This continued success may have reached its peak though, as fair attendance has been on the decline since 2016.
Other long-running events at the fairgrounds include the popular gun shows, which will be barred from taking place after this year. The KAABOO music festival was held for five highly successful years, but the festival will be heading downtown for a new venue.
Fairgrounds CEO and General Manager Tim Fennell told The San Diego Union-Tribune "I am concerned," as he is faced with the mounting pressure to continue to operate the fairgrounds at a profitable level. While the possibility of a hotel or convention center has been suggested, Fennell says securing construction money is a difficult thing to pull off.
One idea being actively pursued is a complete makeover of the fairgrounds Race Place building. Previously serving as an off-track complex that once drew thousands of guests each year, the building is undergoing a $13 million renovation that will add a 1,869-seat indoor concert and entertainment venue to the fairgrounds. With an expected opening of next summer, the Race Place is slated to host 45 shows. Fennell tells the Tribune "I envision esports tournaments being held here on the ground," while adding "It's huge."
On the other side of the strategic planning, the city of Del Mar proposed that the fairgrounds utilize its large swaths of land for the construction of affordable housing. With vast parking spaces remain empty for long periods of time, Del Mar advocated for the building of such housing in these areas, in an effort to help the city meet its state housing mandates.
While no concrete decision has been made for the future of the fairgrounds, there is a great opportunity for the state-owned property to be utilized in new and exciting ways. In the meantime, we can bet on less racing, more shows, and a likely renovation of its aging facilities.