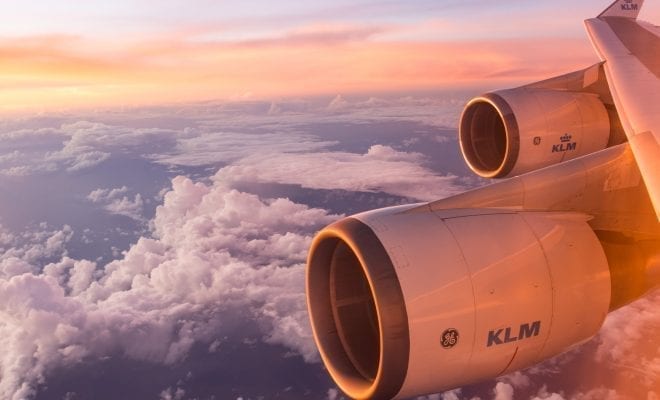 News
Study Finds 1 in 50 People Find Love On An Airplane
By
|
Traveling on an airplane can be tough; the seats are cramped, you're sitting for hours, the list goes on. You often pray that crying newborn you heard at the gate doesn't board your flight. But you probably never imagined finding love on a plane. A new study from British bank HSBC suggests that 1 in 50 airplane passengers meet the love of their life on a flight. Suddenly the cheesy rom-com-esque fantasy love story doesn't seem so far-fetched.  
The results from this study came from interviews conducted with over 2,150 peopled from 141 countries. During the interviews, participants were asked the likelihood of meeting someone they feel like they could fall in love with while flying 30,000 feet in the air. In addition, over 6,000 people from the United Kingdom, United States, Hong Kong, and the United Arab Emirates were asked about their other flying habits, providing a comprehensive look in the complexities of social interaction during air travel.
The study revealed that more than half of participants initiated a conversation with a fellow passenger while on a plane. These findings led researchers to believe that romantic relationships aren't the only possibility while traveling via airplane; authentic friendships are just as likely. The study found that one in seven travelers will develop a genuine, lasting relationship with a stranger while on a plane, with 16 % of participants stating that they believe they add a new connection to their professional network.
These findings are somewhat surprising considering that many airlines are offering their passengers in-flight Wi-Fi, which as well all know, doesn't exactly create an environment that promotes socializing with strangers. With our lives increasingly becoming more in-tune with the digital world, human socialization has become strained to the point where we often prefer to stare at a screen rather than have a conversation. So for those who find themselves traveling, who knows, maybe you will find love in the air. Or in the very least a good friend.