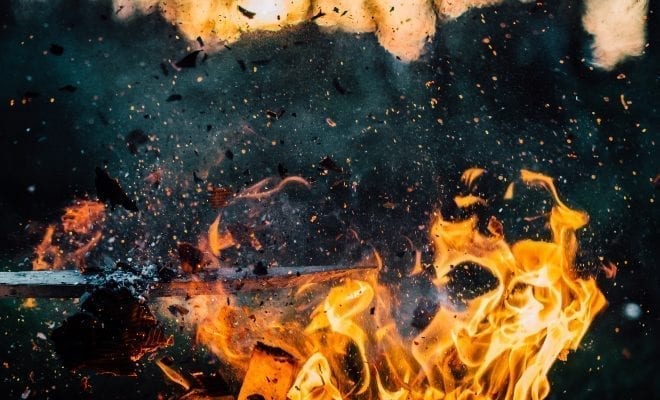 News
San Diego Residents Asked to Practice Extreme Caution as Fire Risk Peaks
By
|
As the Santa Ana winds are expected to ramp up in the coming days, San Diego residents are asked to practice extreme caution with fire sources including power tools and cigarettes that could start a fire. This incremental weather is a sobering reminder that peak fire season is upon us, and much of the region's dry brush is a high risk of igniting a new dangerous wildfire.
The potential wildfires are so serious, San Diego Gas & Electric customers across San Diego County may experience possible power outages due to an increased risk of fire. About 34,000 homes and businesses received notice that a potential shutoff may occur, with the power utility closely monitoring weather conditions to assess the potential of power lines becoming damaged from strong winds, sparking a wildfire.
While fire season is, unfortunately, a year-long concern in areas of San Diego County, fire officials warn there is an increased risk as this brush continues to dry out as the Santa Ana winds blow. To reduce the risk of such an occurrence, officials are recommending residents use the following precautions: 
Remove foliage debris and dried leaves from around your home, including the roof, trash, and gutters.
Trim away tree branches that hang over your home
Dried bushes should be trimmed
Tree and shrub trimmings should be quickly removed and disposed of properly
While the causes of wildfire may seem entirely avoidable through proper common sense, the following continues to be of issue. These dos and don'ts are extremely important to abide by:
Do not use power tools around any dried brush or trees 
Do not pull your vehicle over in grass of brush. Instead, use paved roads when available 
Never toss smoking materials out a window or into an area of vegetation
Utilize spark arrestors on portable gasoline equipment to avoid accidental fires 
To stay up to date on San Diego County fire alerts, officials recommend you register for AlertSanDiego, the County's cell phone notification service. Registering will sign you up to receive emergency messages that apply to your neighborhood.
In addition, it may be a good idea to have a family plan for an emergency in the event wildfires pose a serious risk to your home and family. A disaster supplies kit is always a good idea and should contain water, non-perishable food, and a first aid kit and other essentials if you have to survive on your own for a minimum of three days.