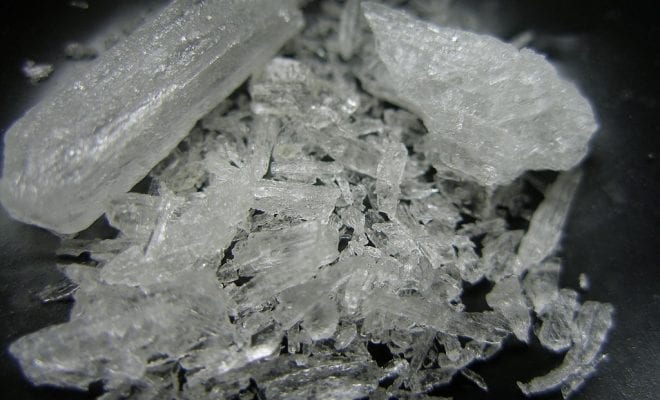 News
Methamphetamine-Related Deaths Increase in San Diego County
By
|
The San Diego County Methamphetamine Strike Force has released a report stating that there were a total of 483 meth-related fatalities in 2018. A record number for the region, the figure is 106 more deaths than what was reported in 2016, causing officials to fear that meth may be on the rise in San Diego. 
"Meth abuse is not a new problem, but these latest figures from the Meth Strike Force Report Card are deeply disturbing and should raise alarm among all of us," said Chairwoman Dianne Jacob, County Board of Supervisors. "These tragic deaths are unnecessary and avoidable."
According to the report, the most affected demographic is individuals between 45 – 64 years old, accounting for 247 deaths in 2018. It is common for people in this age range to have chronic cardiovascular disease, which can be developed due to long periods of methamphetamine abuse. 
Now, the issue has reached heightened levels of devastation in the San Diego community, according to the San Diego District Attorney Summer Stephan, a tri-chair of the Methamphetamine Strike Force.
"The report utilizes data to show the overdose deaths related to methamphetamine use and the connection between this drug and crime," Stephan said. "We will continue to use this valuable data working with our law enforcement and community partners to combat this epidemic through prosecution of meth dealers who prey on the addicted along with strengthening treatment options to help keep people out of the criminal justice system, and enhancing public awareness to the dangers of methamphetamine."
While San Diego has struggled with a history of meth abuse for many years, very little of it is produced here. Much of the drug found in San Diego is making its way into the country thanks to Mexican drug cartels. The Drug Enforcement Administration reports that methamphetamine seizures at the U.S.-Mexico border increased by nearly 40% in 2018, while 54% of the drug seized at our borders occurred in the San Diego corridor. With the drug becoming more available and cheaper than ever, the San Diego community will continue to experience the negative consequences it brings. 
The drugs are being produced in cartel "super labs" across the border, according to Steve Woodland, Commander for the North County Task Force. He says that in 2003, a pound of meth could fetch anywhere from $15,000-$20,0000, but now, that same pound has a street value of less than $850.
The County is working on developing better support for those looking to receive treatment for methamphetamine addiction. A 24/7 hotline is available, but as of now, it is severely underused.